Hello again and thanks for looking at our latest write up as usual a big Thanks to Mark for is help.
This car was delivered to us from England by enclosed lorry with the brief to make it as good as it possibly can be. The car in question is a 2007 Porsche 911 (997) Convertible. It was a recent purchase and mechanically was in perfect condition but had been rather unloved by its previous owner. This detail was going to be a true test of our skill and that of the subcontractors we use.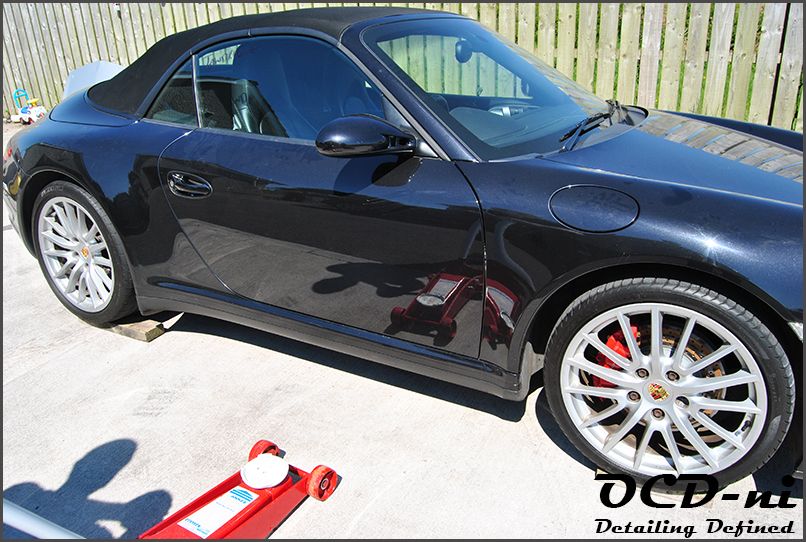 Considering who used to look after this customers cars, it was a massive compliment to have it delivered to us but added pressure as we not only had to improve the car but possibly exceed the expectations of a customer who up until now has used who I would consider the best detailer in the UK!!!!.
On arrival the car was removed from the transporter and a full inspection was undertaken to assess and damage and form an action plan as to what would be needed to be undertaken. Due to certain factors not everything could be under taken that would have left her factory perfect but we were going to get pretty close as we could.
This one is going to be a big one so grab a brew and a few biscuits and I hope you enjoy. In total 107 hours were lavished on this beauty.
Our brief:
Full restoration detail and suspension refurbishment.
Wheels to be refurbished. Wheel nuts to be replaced as they had corroded to a dangerous level from constant use with acidic wheel cleaner!!!!
Several interior panels were to be retrimmed due to damage.
Bumpers needed repainting due to damage and also as an insanely small number plate being fitted we had to remove screw marks and the rear bumpers plate recess needed smoothed of its screw supports normally hidden by full sized plates.
A lot of paintless dent removal.
then rebuilt and finished using Zaino products.
so onto the pictures. Firstly the car was given a total decontamination wash using Orchard Autocare products.
Prewash: Orchard Autocare Citrus Preclean.
Wash: Orchard Autocare cotton Candy Snowfoam.
Tar removal: Orchard Autocare Tar Cleanse.
Iron Decontamination: Orchard Autocare Iron Cleanse.
Engine bay Clean/Wheel Arches: Orchard Autocare All Purpose Cleaner.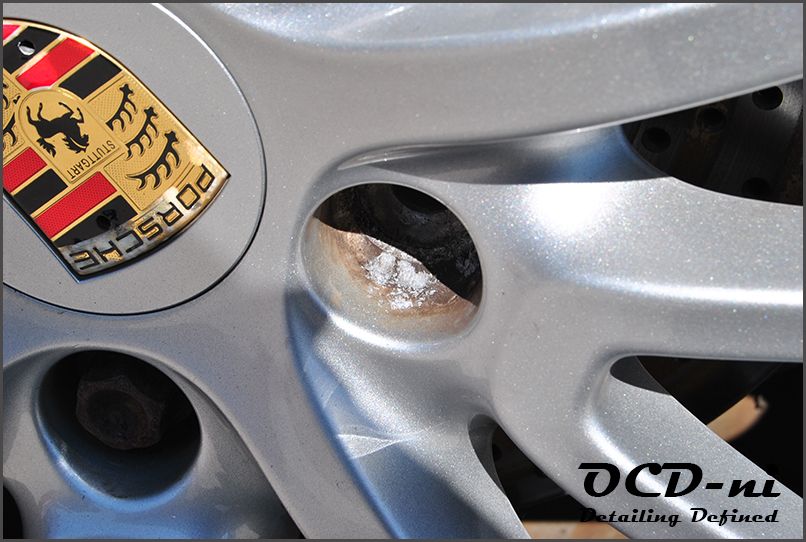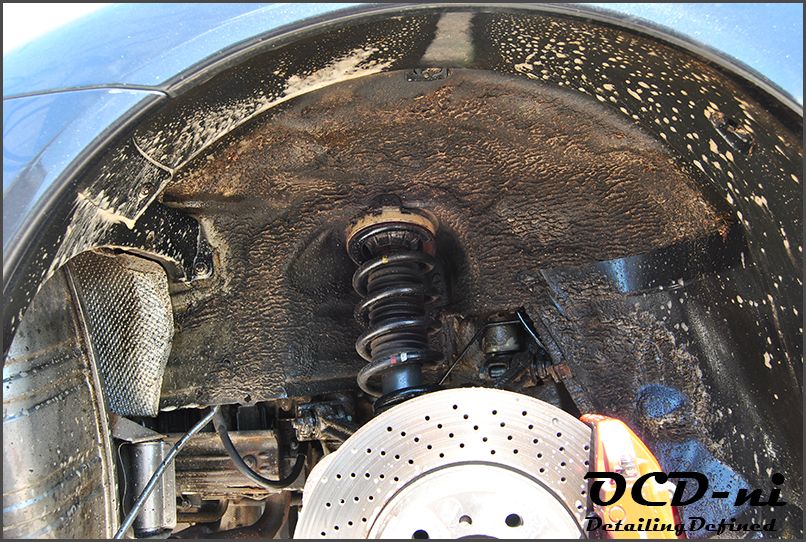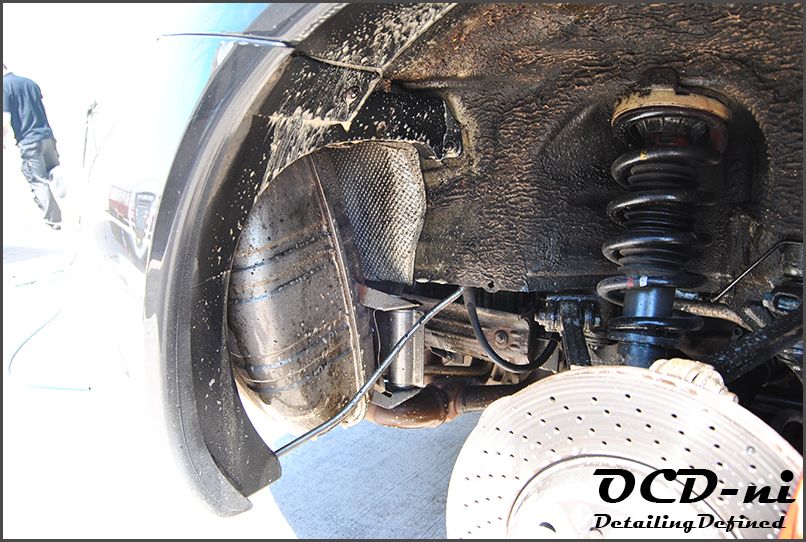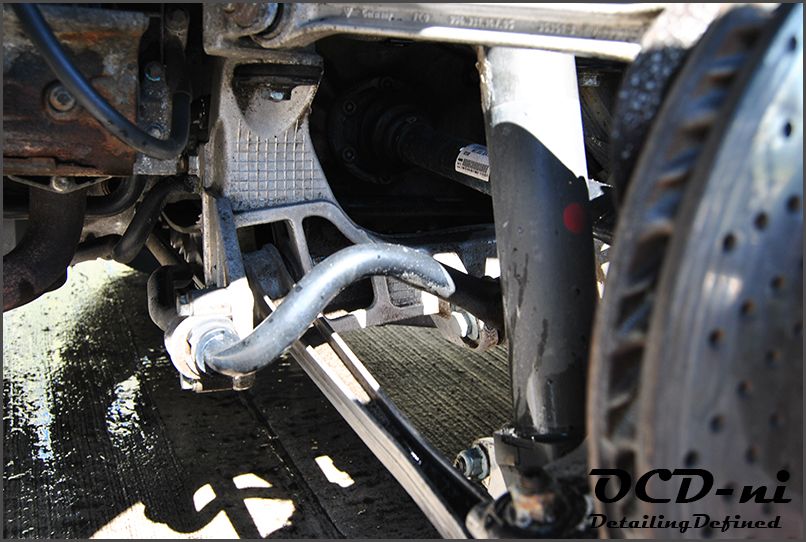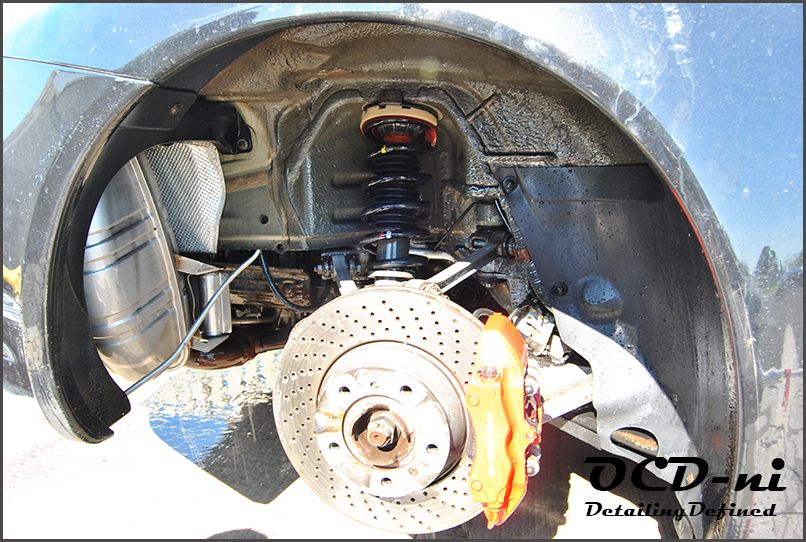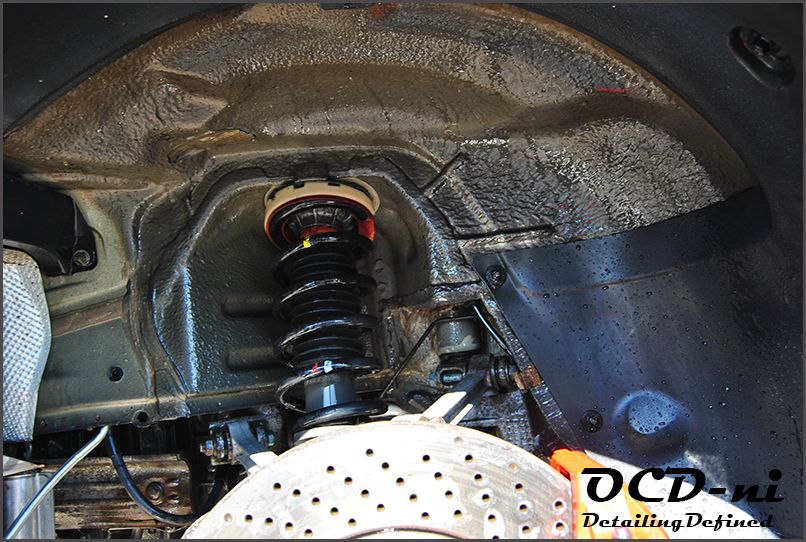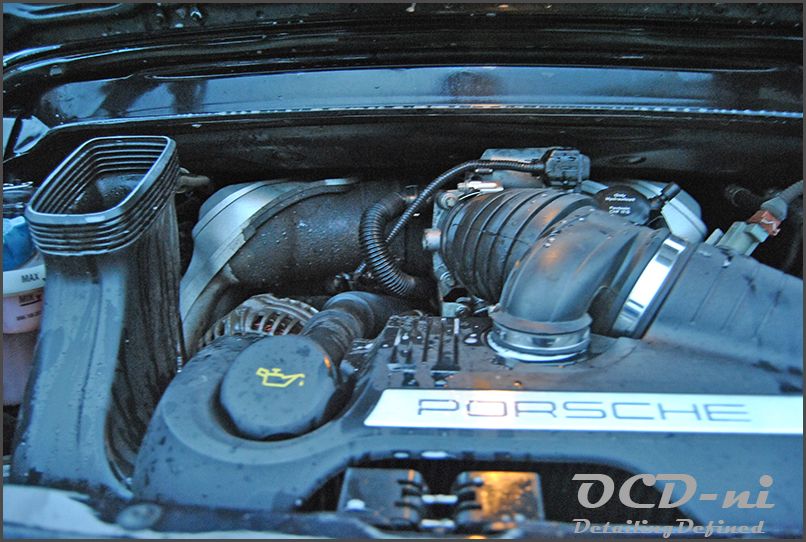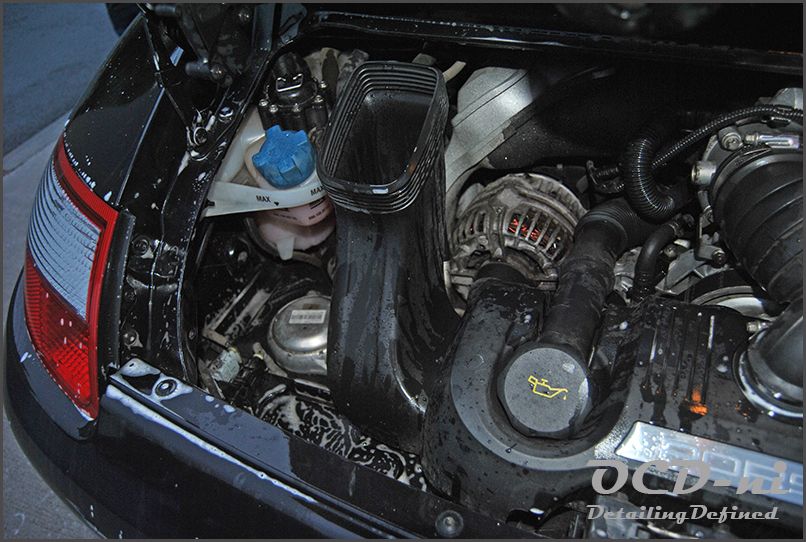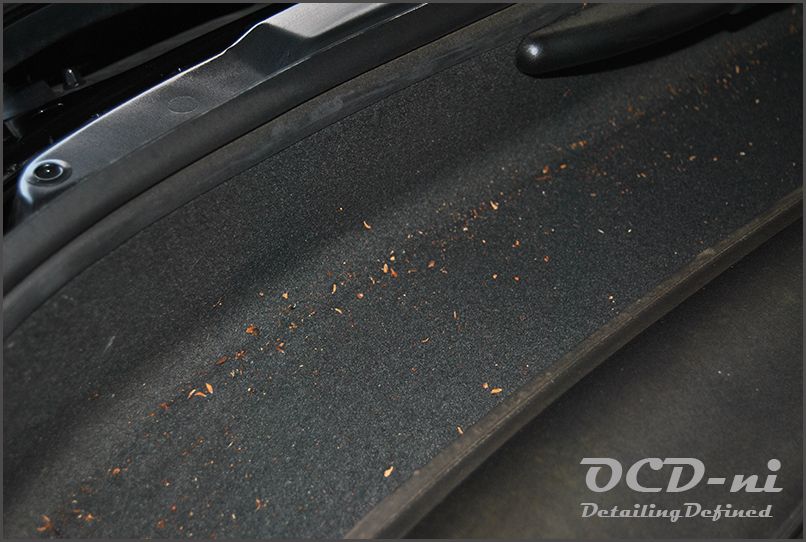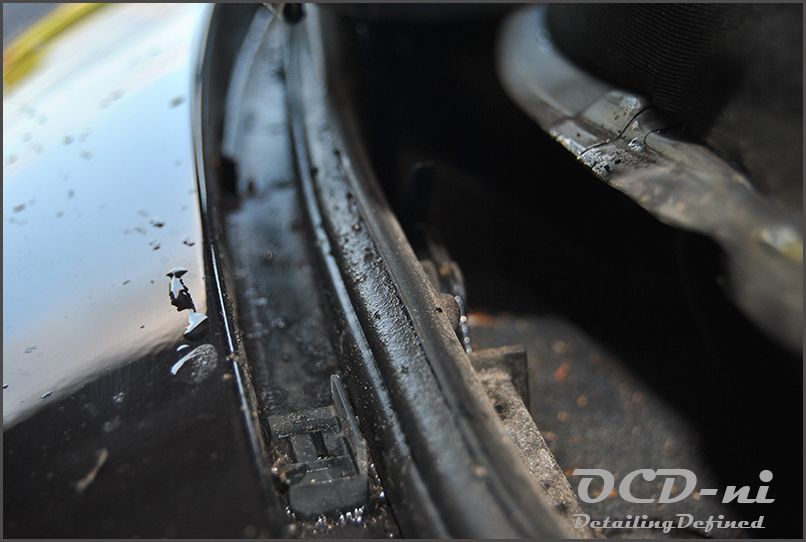 Wheels:
Even though these were being sent away to our friends at Canavan's Wheels in Lurgan.( Without a doubt the only place to get wheels power coated and once again the boys knocked it out of the park for us). The wheels were fully cleaned and wheel weights removed and the glue residue removed.
Once the car was cleaned, then it was time to go onto the ramp to be stripped down the bumpers were repainted by our partners in crime the Bodystop in Craigavon to a factory perfect finish and a perfect match to the metal as well! Cheers guys. At this point we then enlisted the services of "THE DUDE" without a doubt the most experienced PDR professional in the UK. He has 30 years of hand forming panels for the world's most exotic classics in one of Ireland most respected restoration business, he makes his own tools to suit the job and has an eye for absolute perfection.. The rear quarter panel had obviously be involved in a slight oopsie daisy and had been "pushed out" Badly I will add. the paint was original so it was possibly a result of parking damage or vandalism. In total 2 solud days were spent removing dents that had been fixed by another so called professional. The guy had even drilled through the inner splash guards rather than removing them so these were repaired to ensure they did not let dirt through. Once removed it was also visable where he had drilled through the outer skin to repair dents but had not covered them or protected the bare metal left behind. this would allow dirt and water to enter between panels. so once we had finished our work as a precaution is was sprayed with waxoyl, the holes were rust proofed then plugged the way they should have been in the first place.
Screw holes and rear plate supports to be removed and smoothed.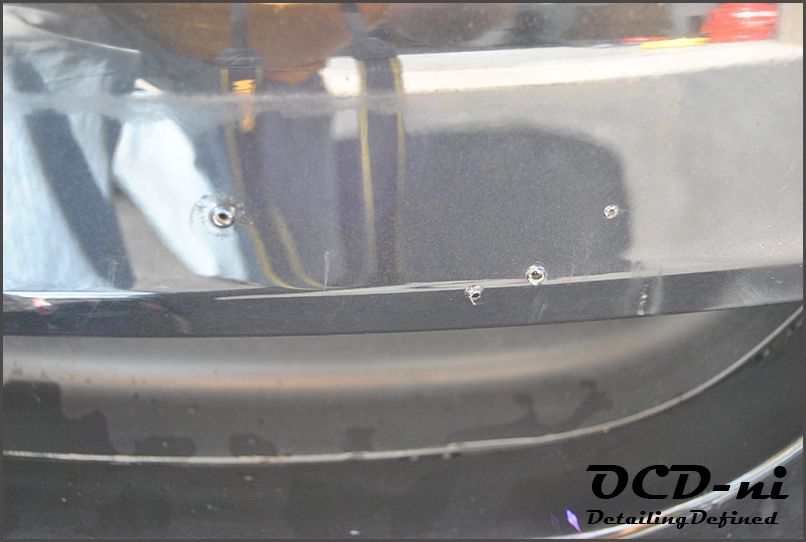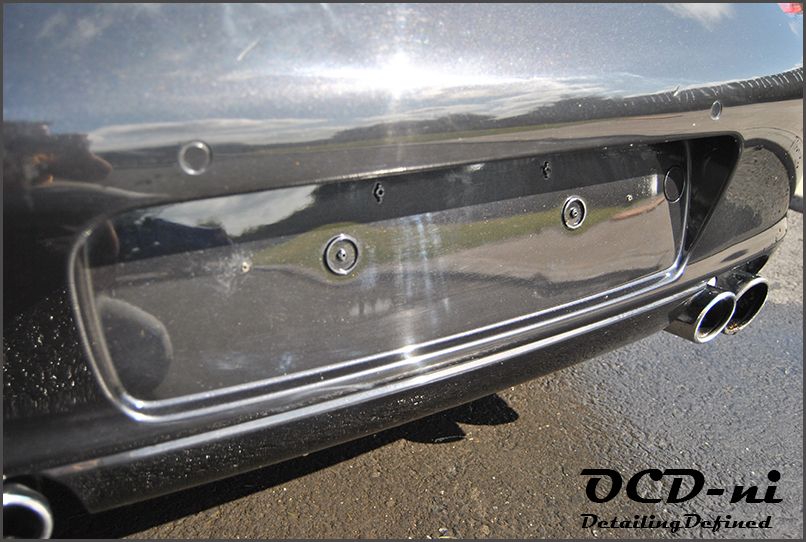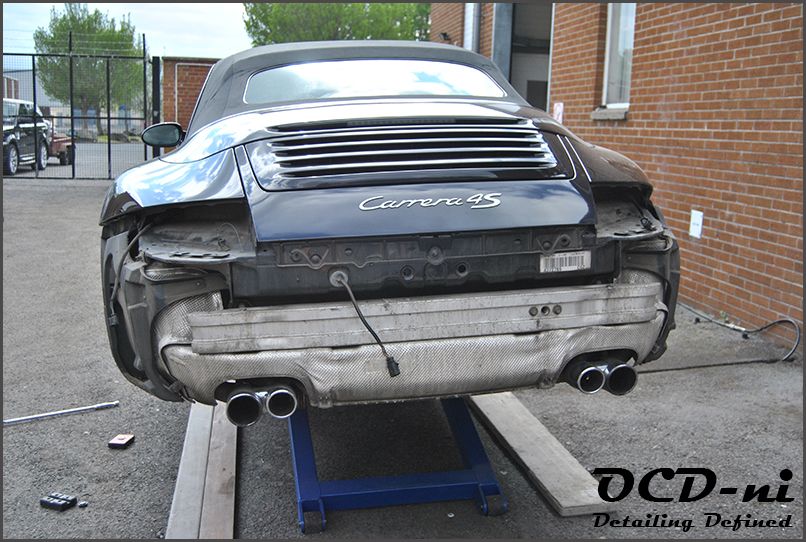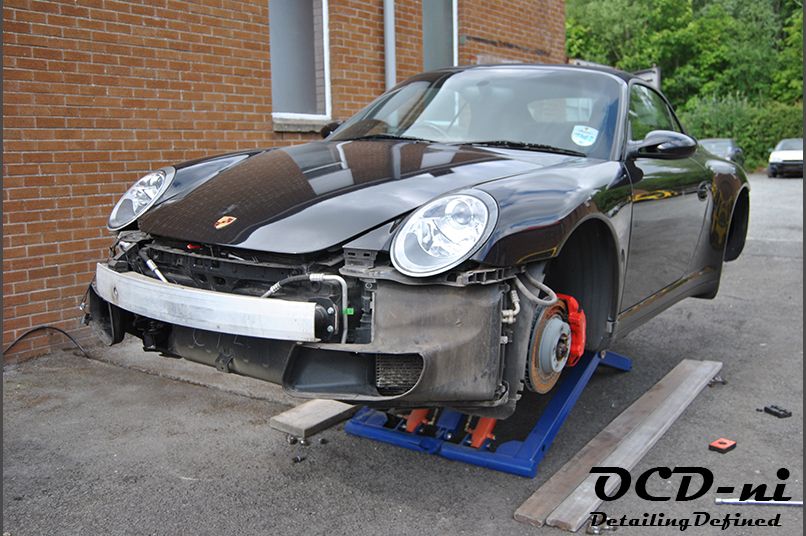 The drivers arch was profiled perfectly and "the dude" used focused light to ensure that every contour is perfect.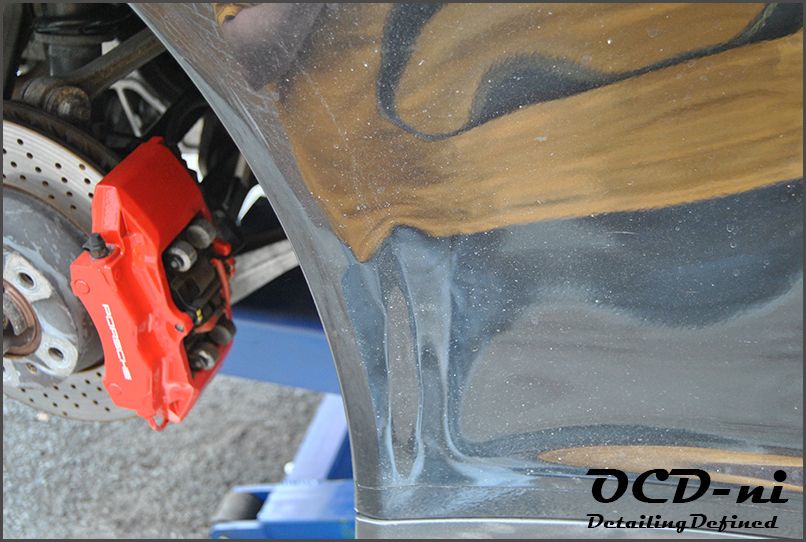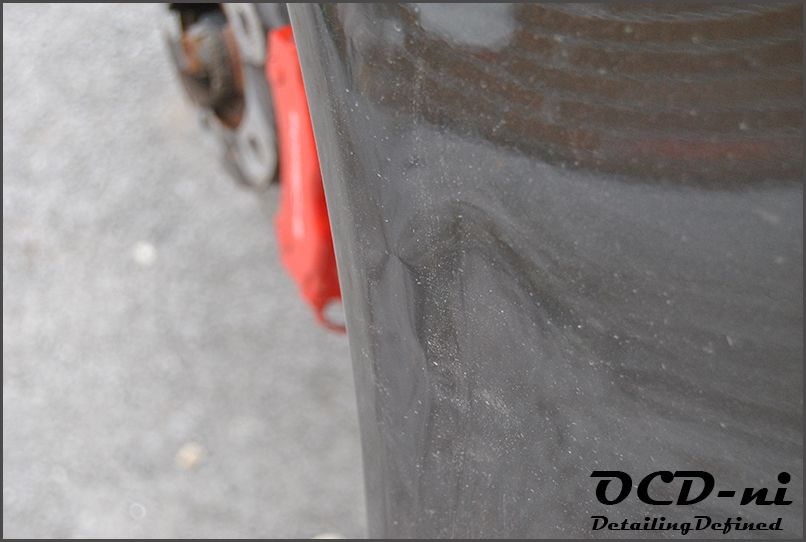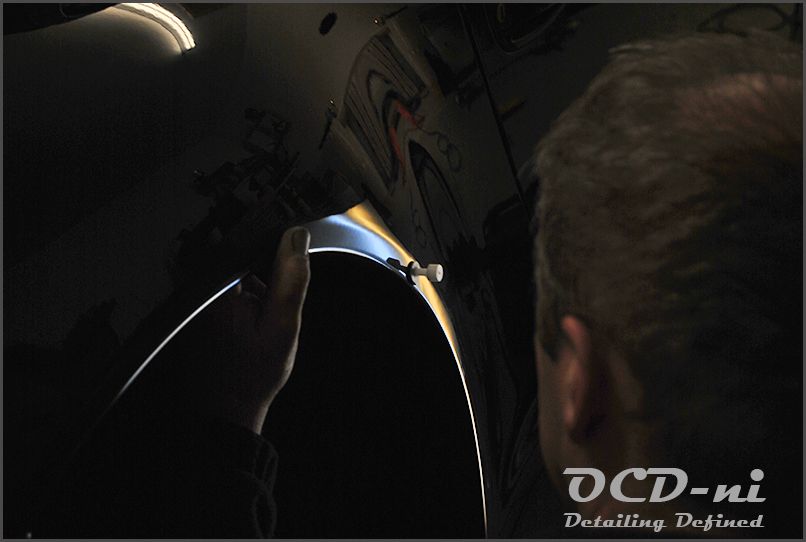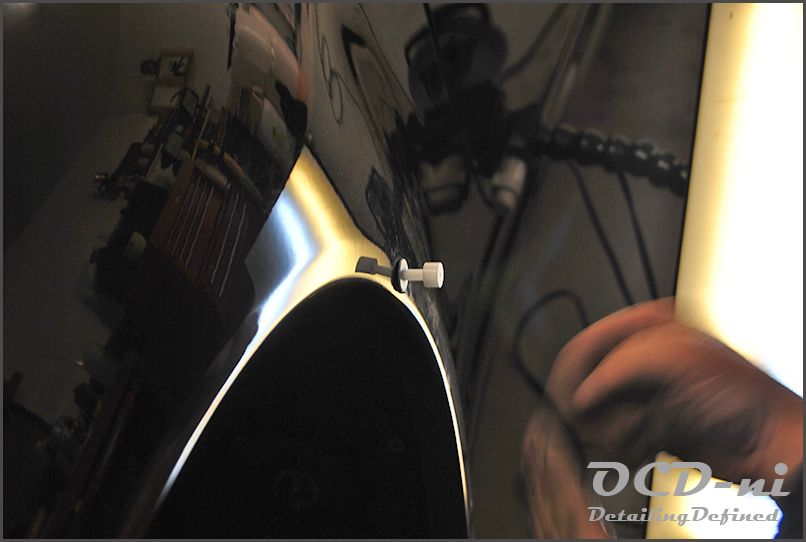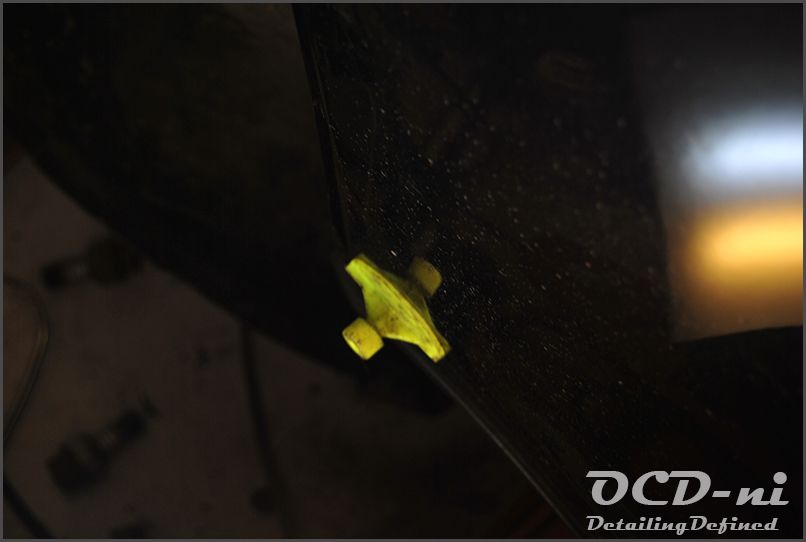 Once the Body work was arrow perfect, we covered her up and focused on the arches and suspension. The front hubs are cast alloy and were tarnished and pitted. This was hand polished using various grades of Orchard Autocare Metal Polish. along with the alloy suspension arms. All the rusted parts were sanded etched primed and repainted. Each wheel arch had approximately 5 hours work.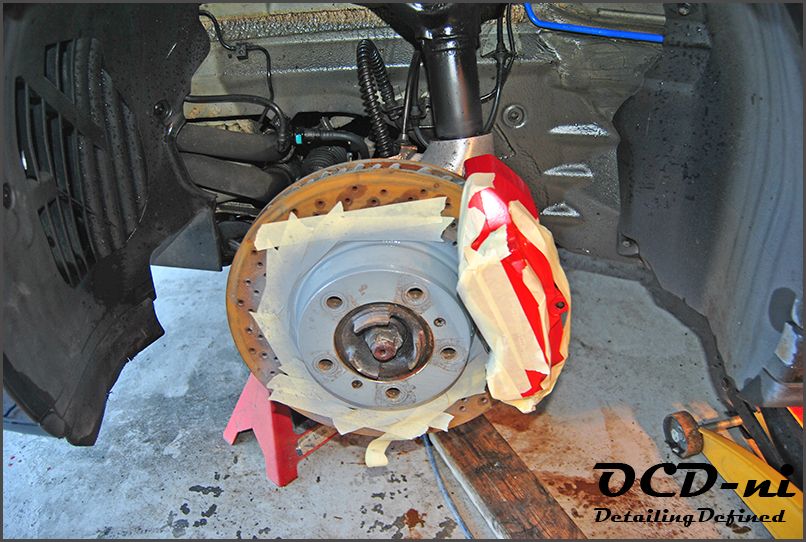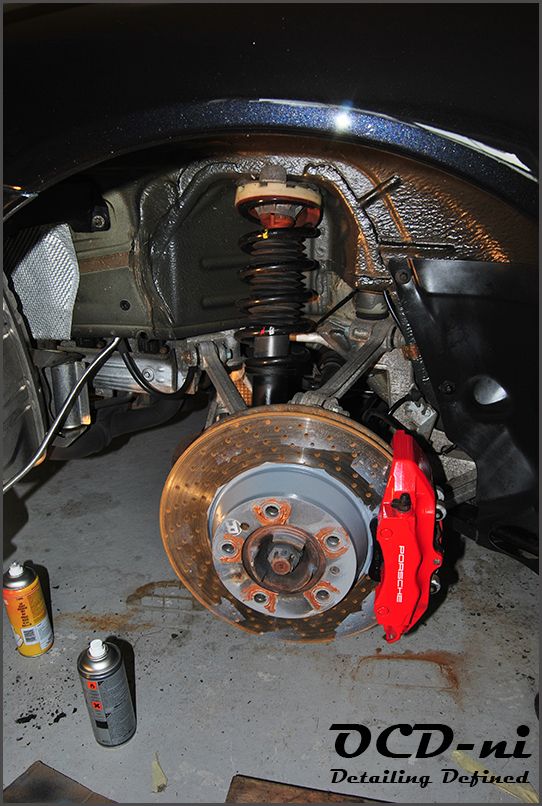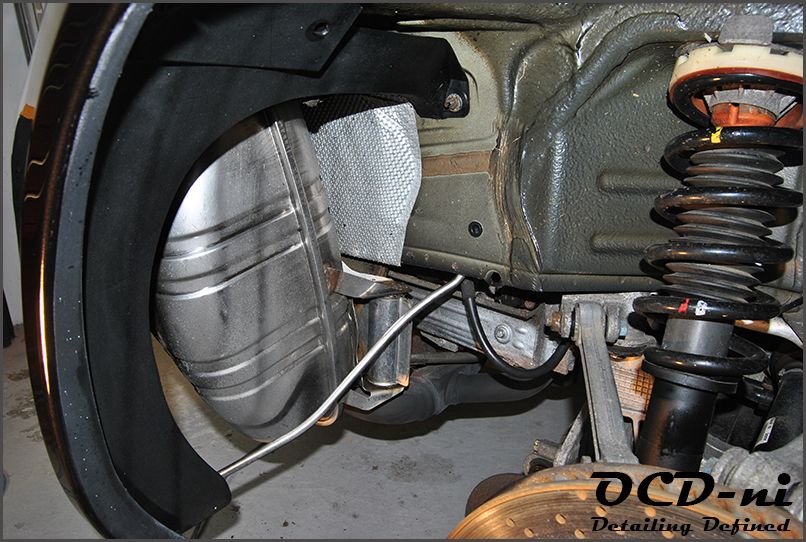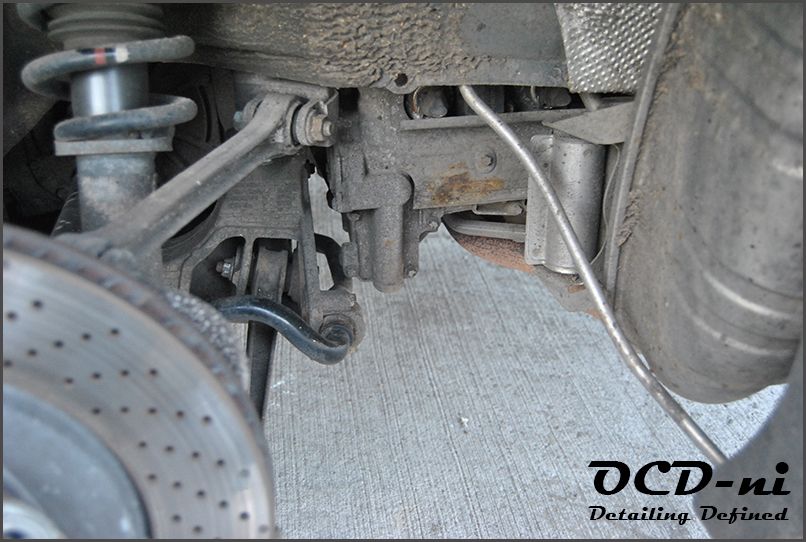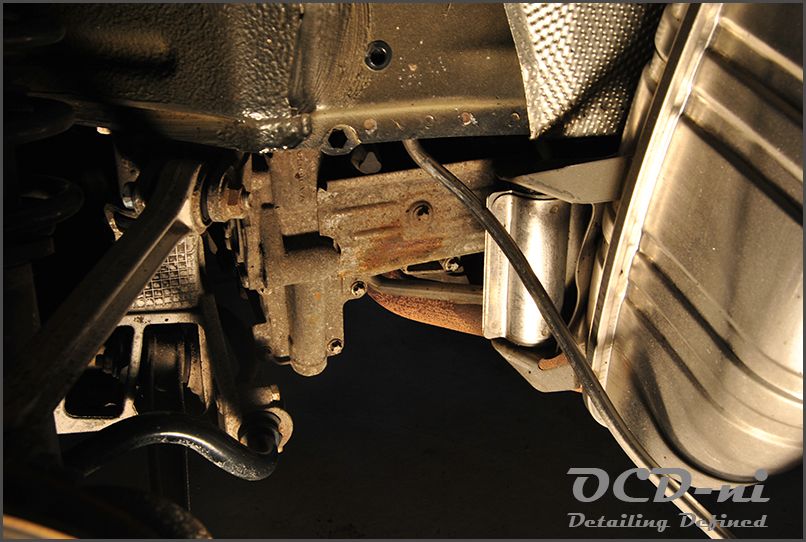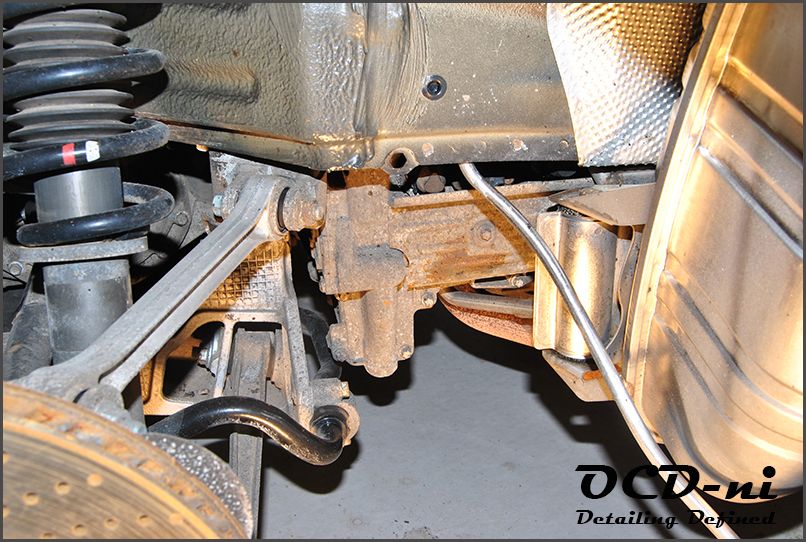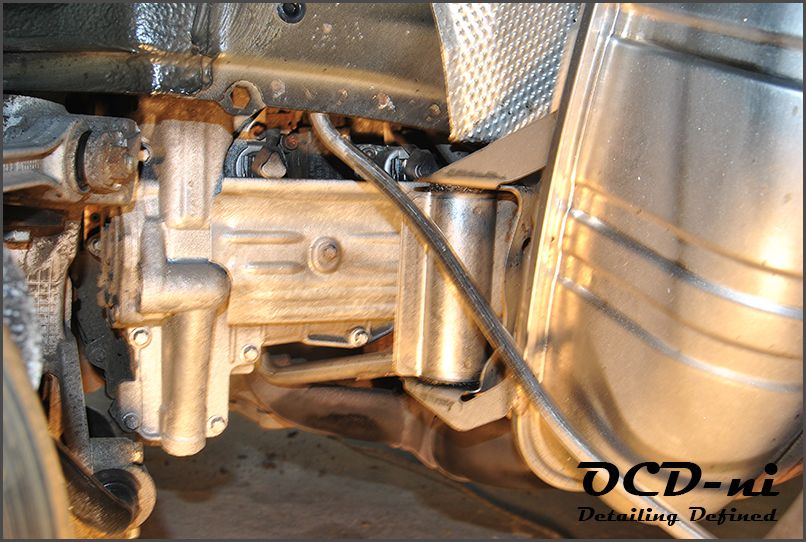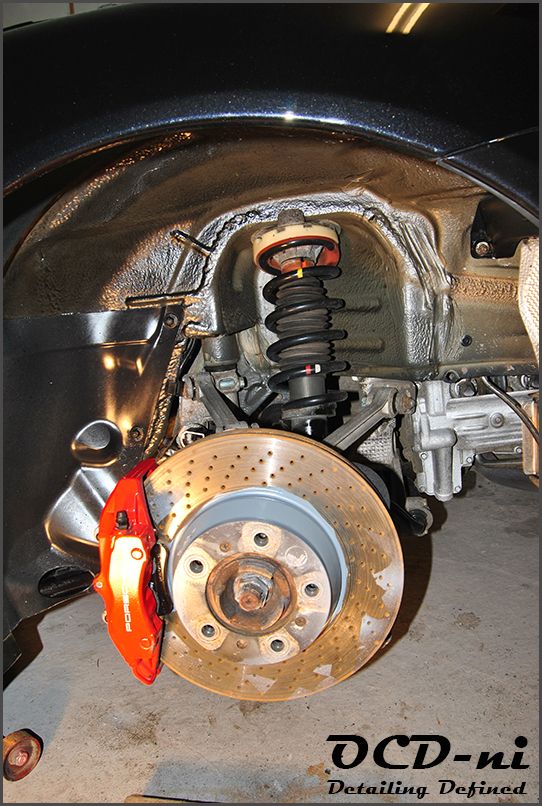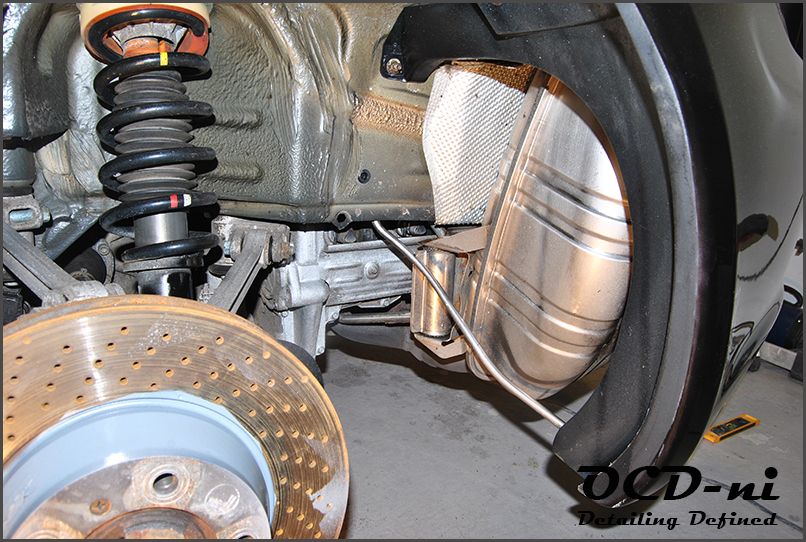 Now it's time for the correction. Thankfully the paint was all original bar the rear bumper that had a slight blow in but that was rectified when Richard was working his magic with the respray.
for correction, we started with a mix of Meguiar's Microfibre system via DA and rotary using a mix of Scholl concepts, Meguiar's 105 and 205 polishes.
The door handles were badly scratched, so these were removed and repainted in factory silver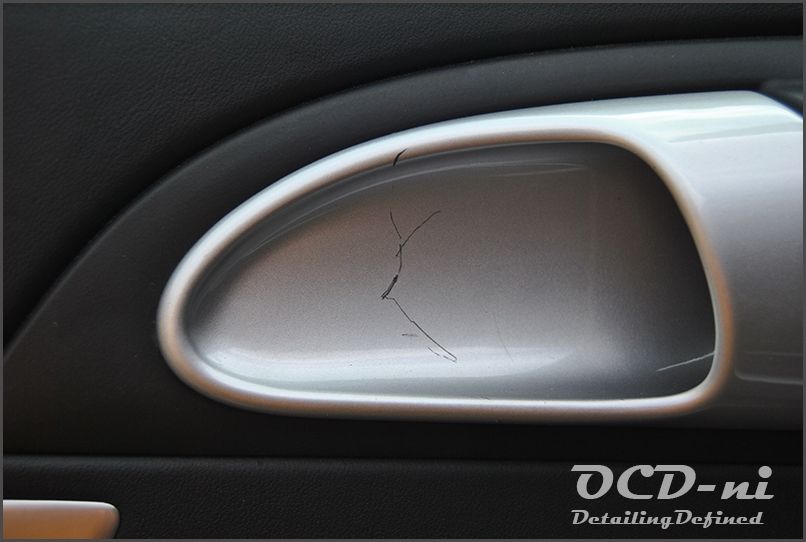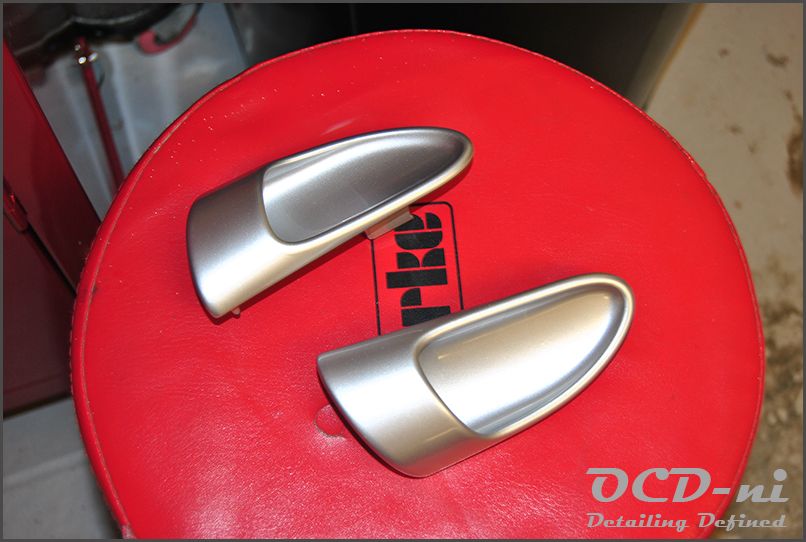 First up were the rear lights that were fully corrected, then they were removed and the recess was cleaned and protected using one of our long life sealants. The fixing screws were also repainted as they were a bit tatty looking.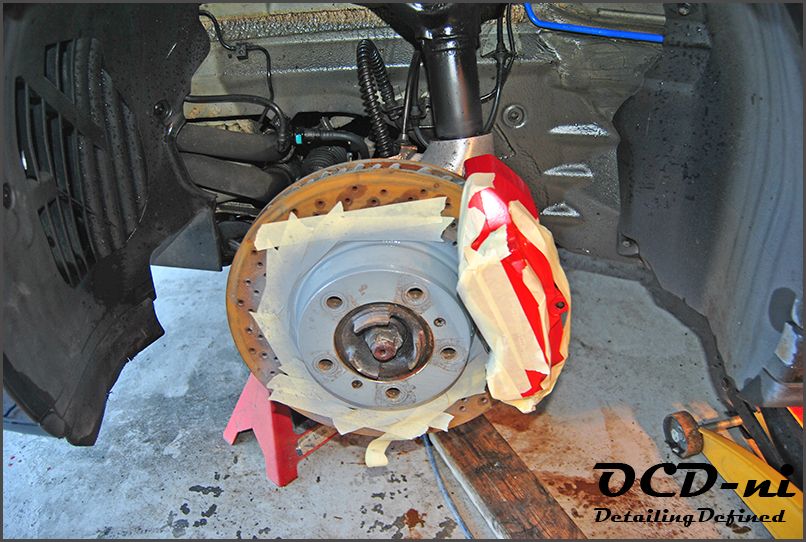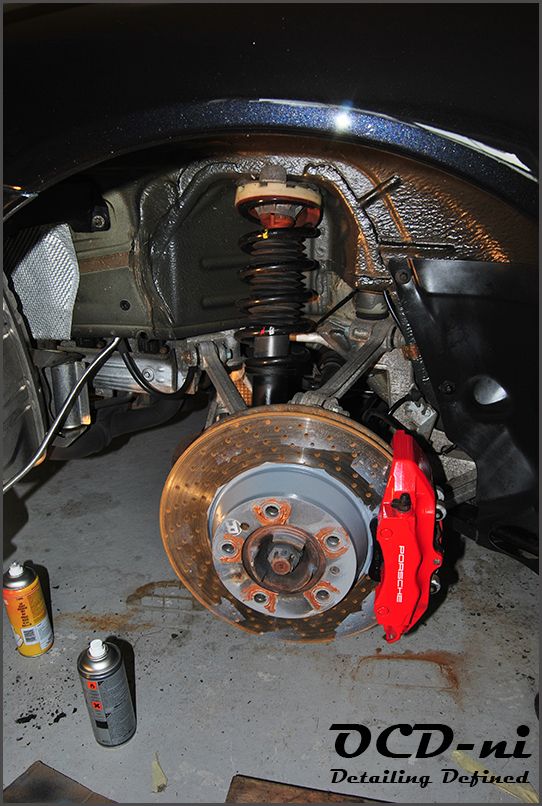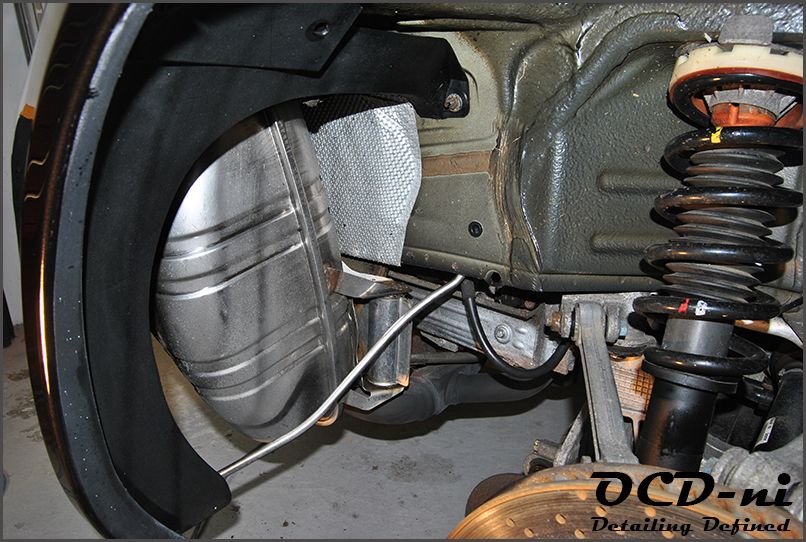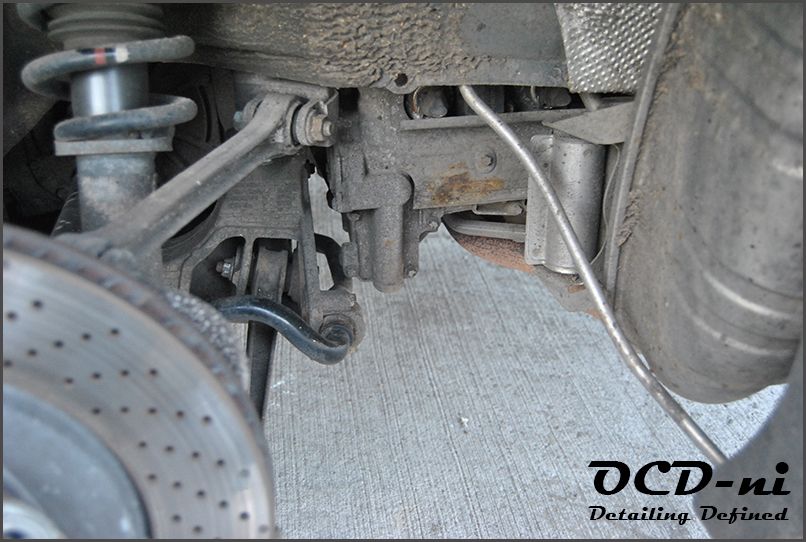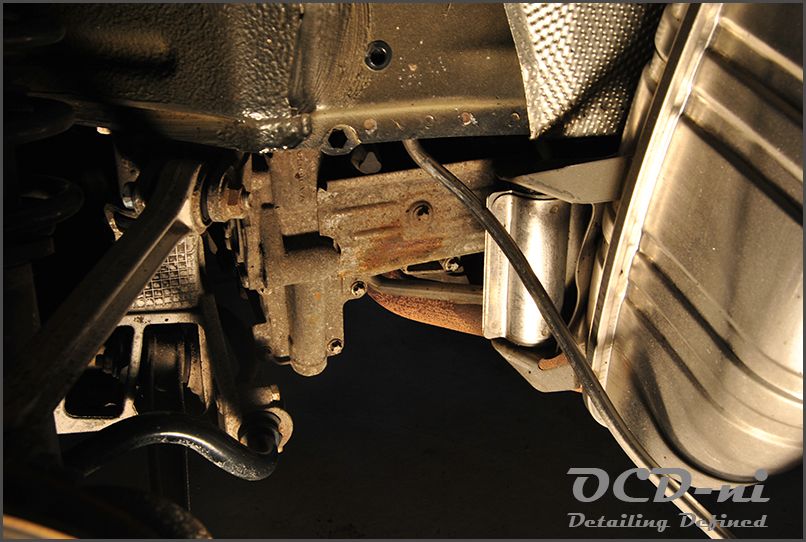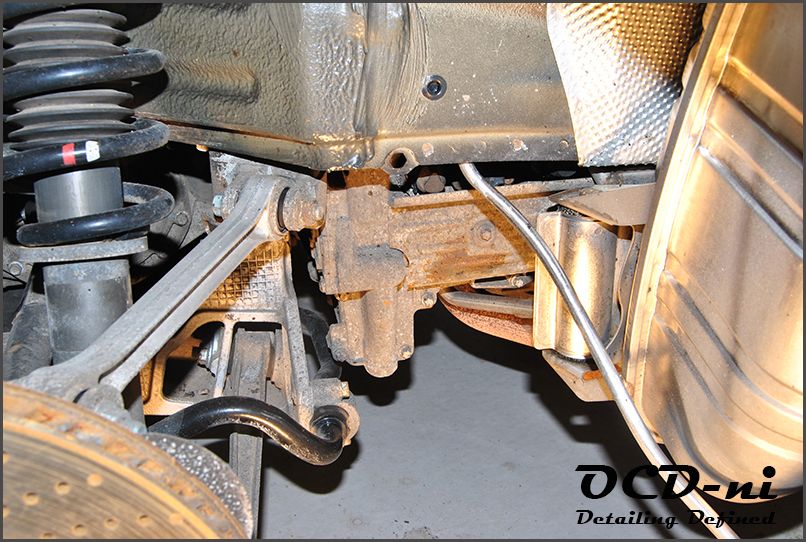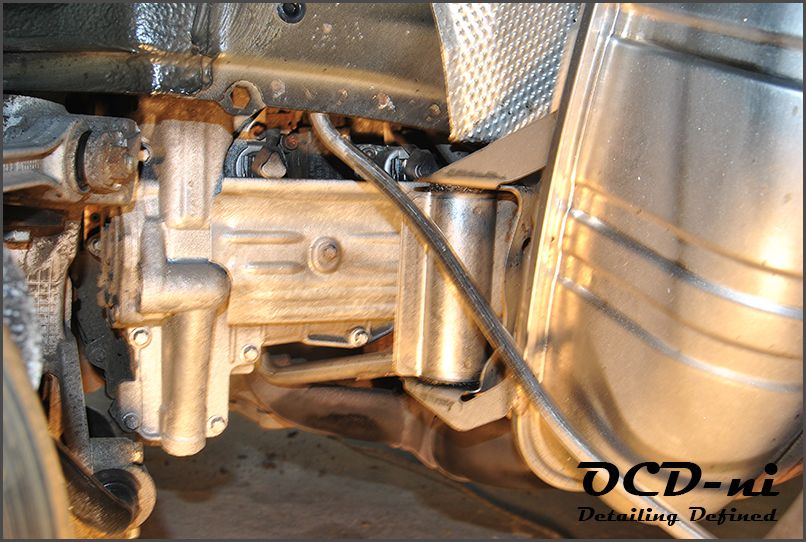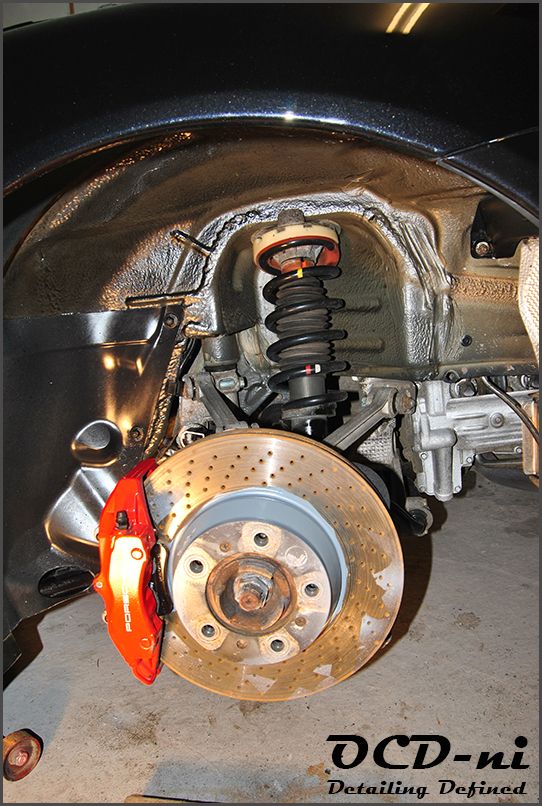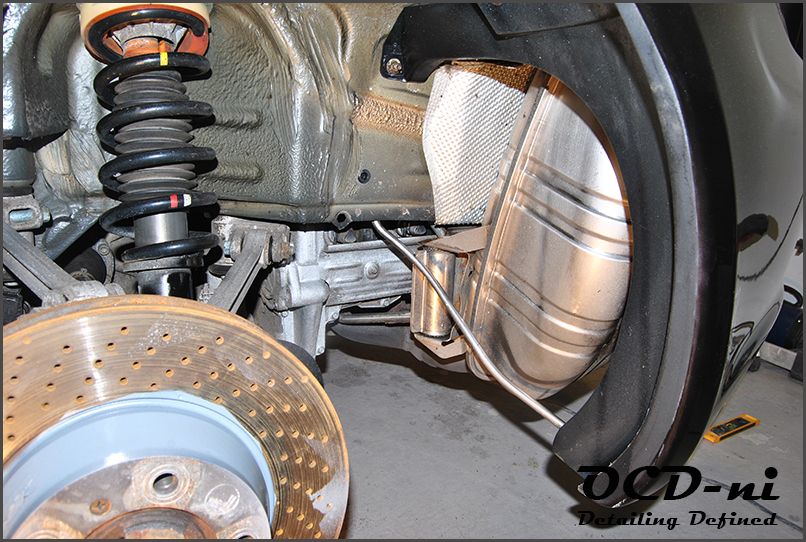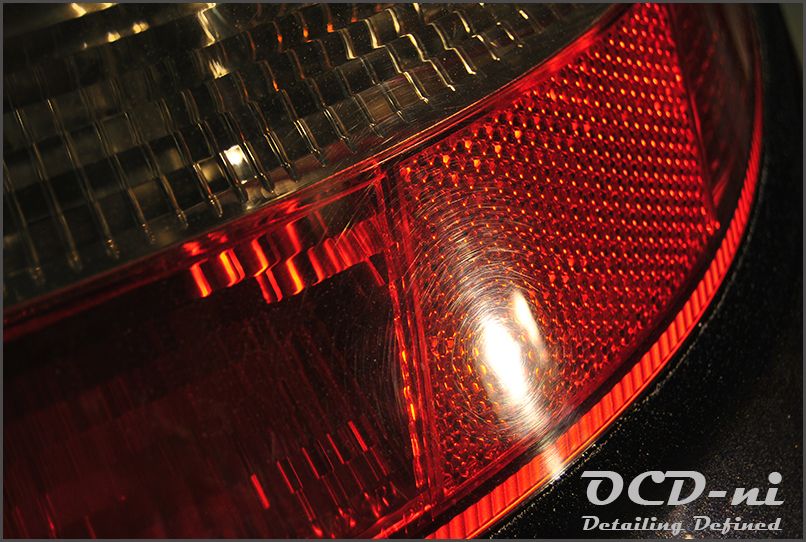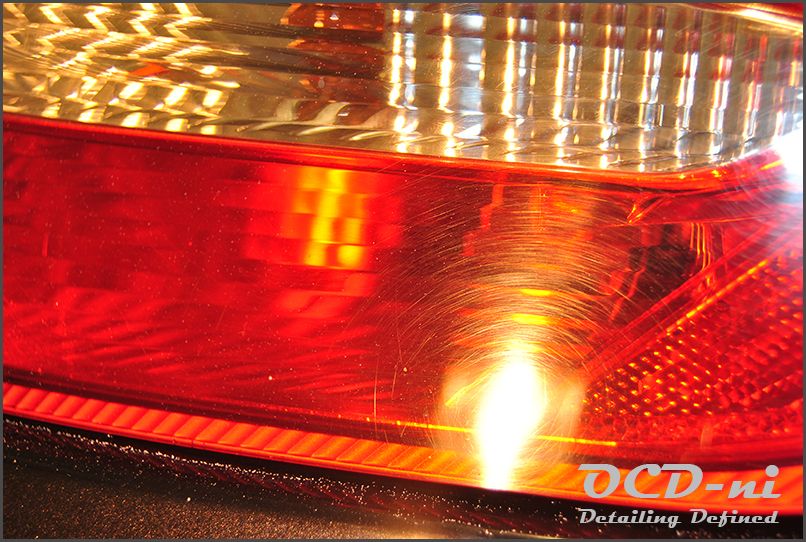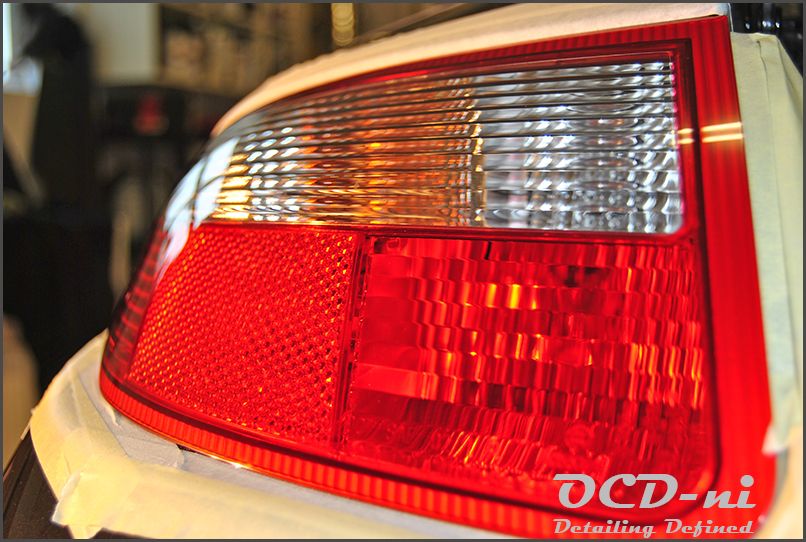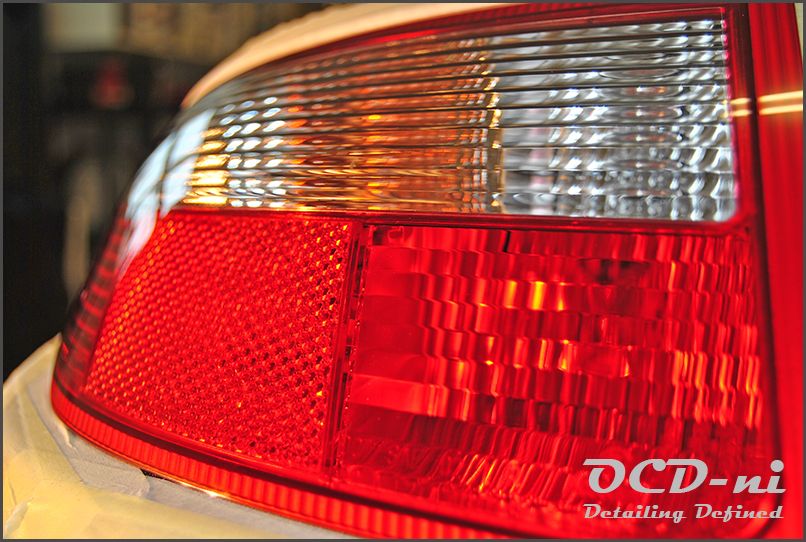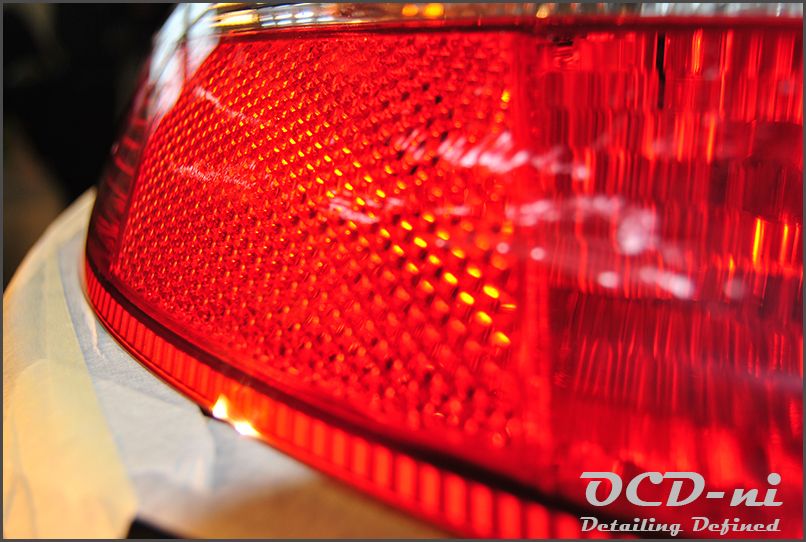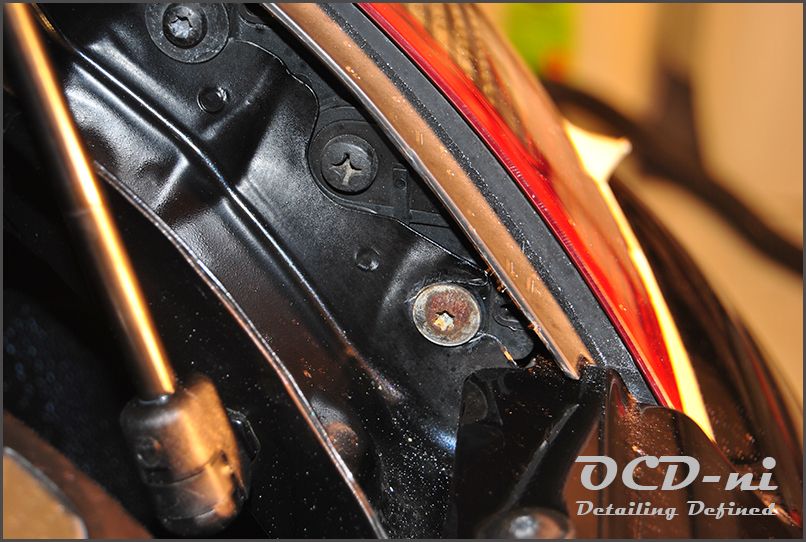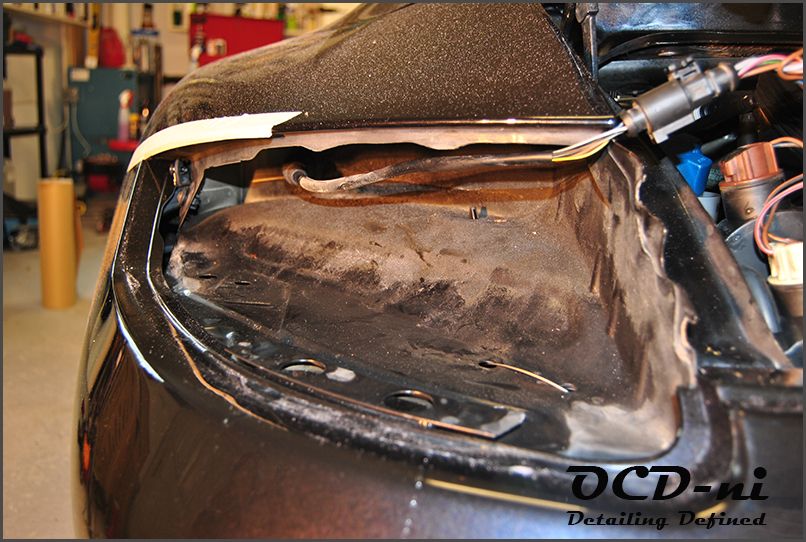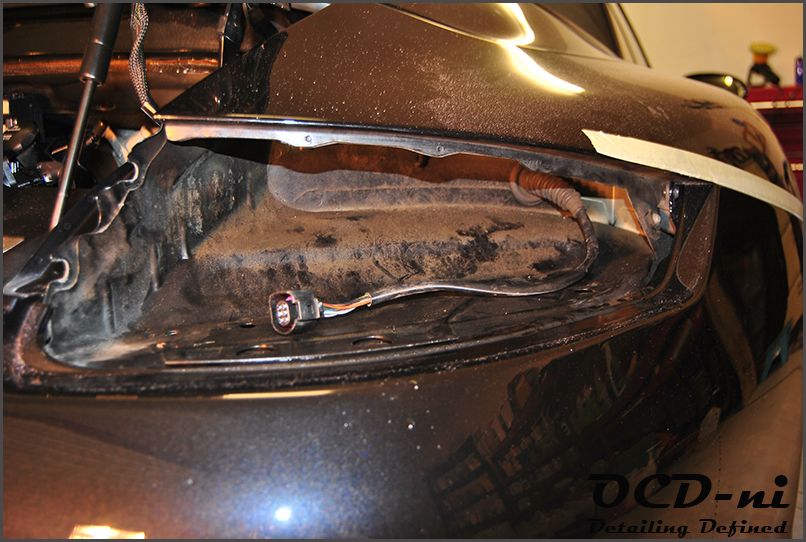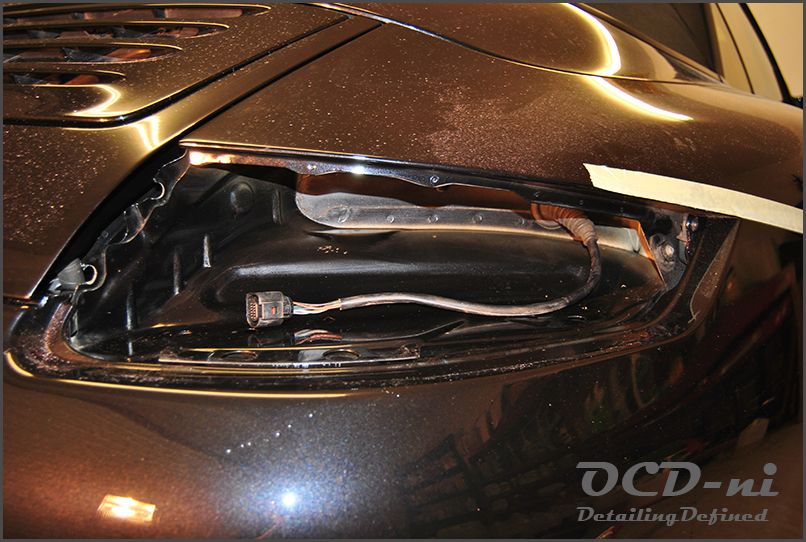 Next up the rear elevating spoiler. this took approximately 4 hours to correct using Megs 105 and a burgundy Maguire's spot pad. and a very slow speed, then refined with Maguire's 205 on a yellow Megs pad. Oh and about 3/4 of a roll of masking tape.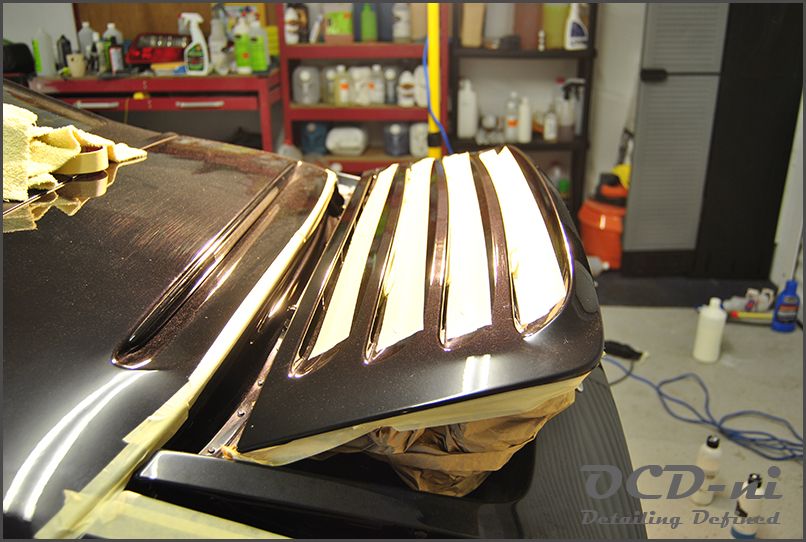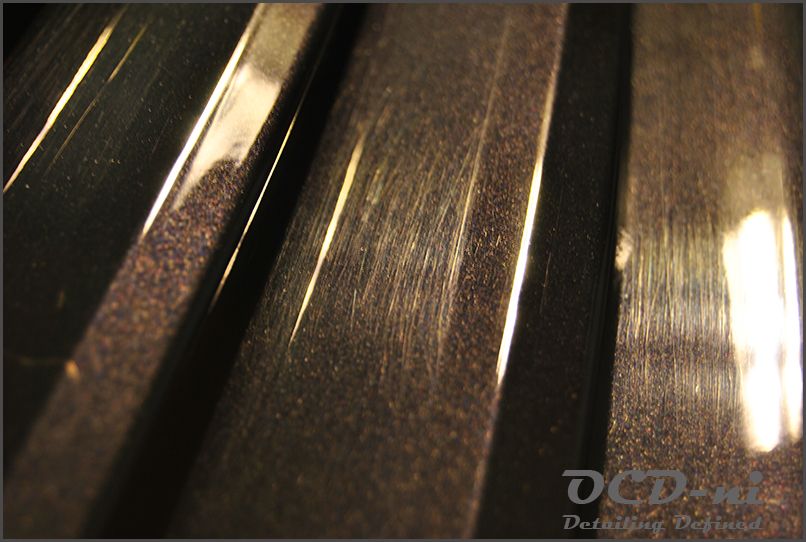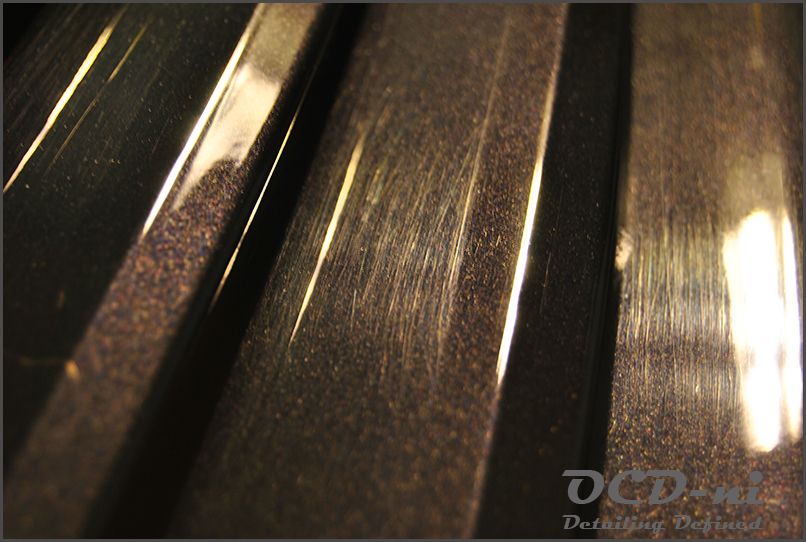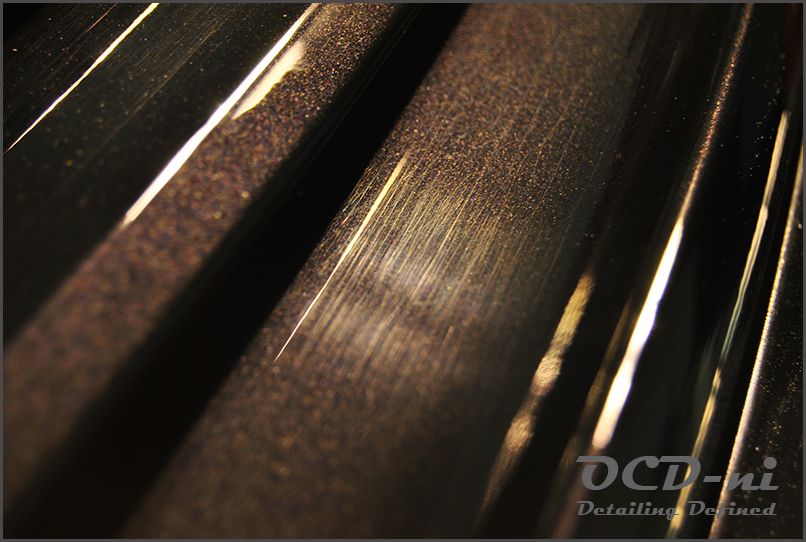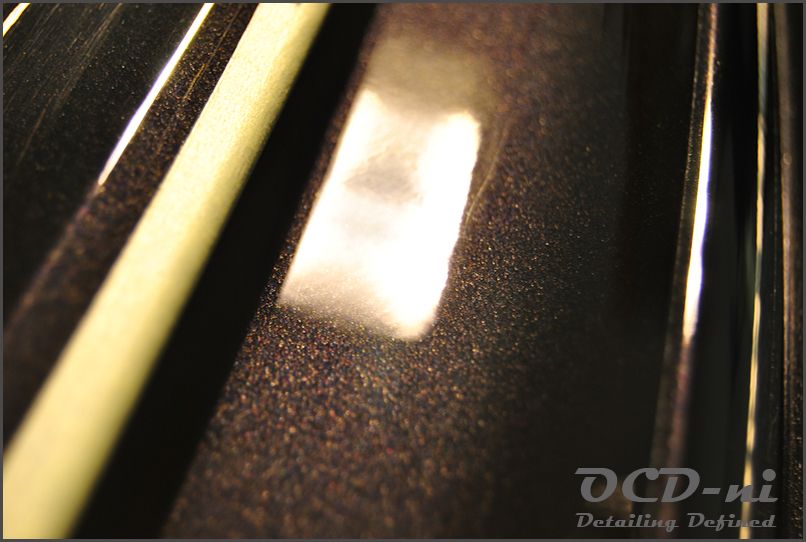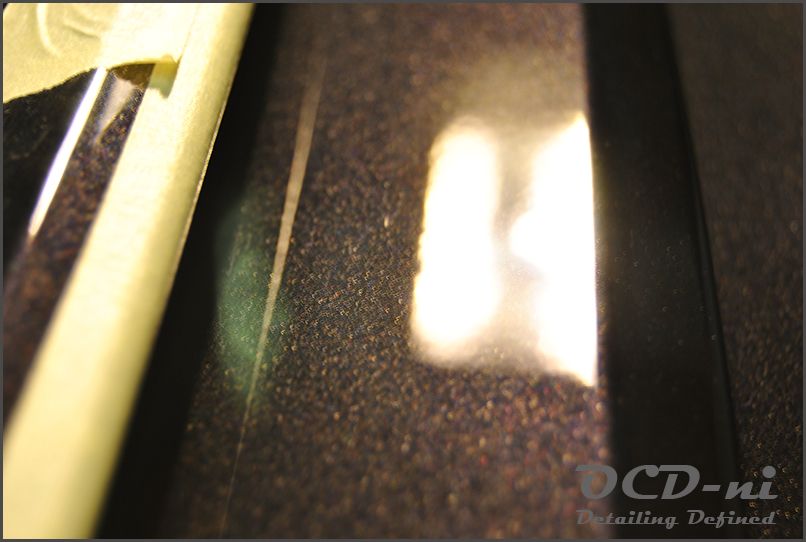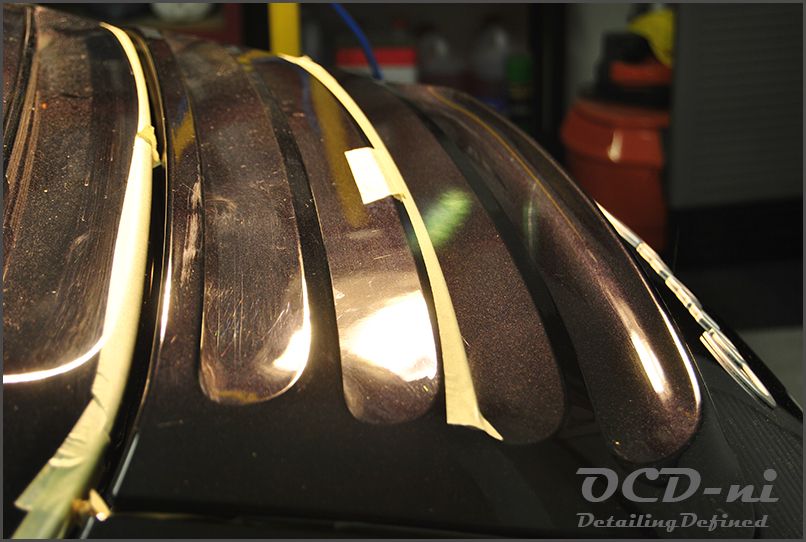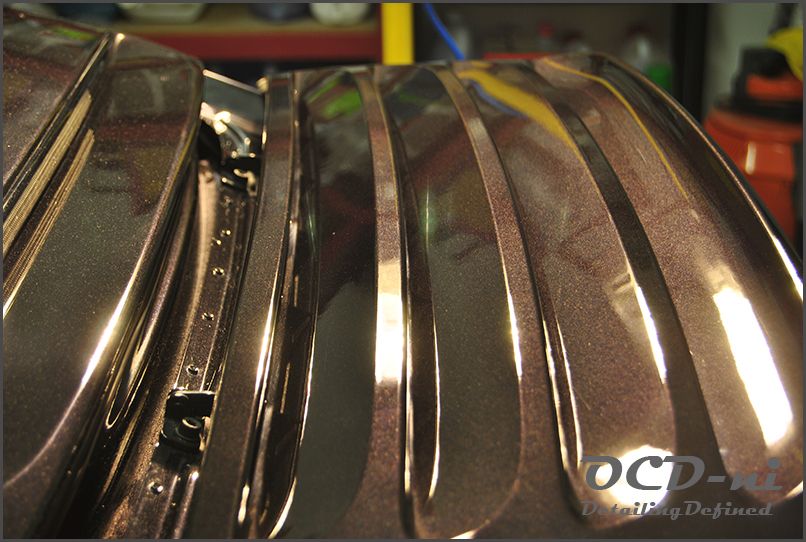 Next up the bumpers. I always ask Richard just to denib them so he is happy with the finish and then I will finish them myself and here is how they turned out.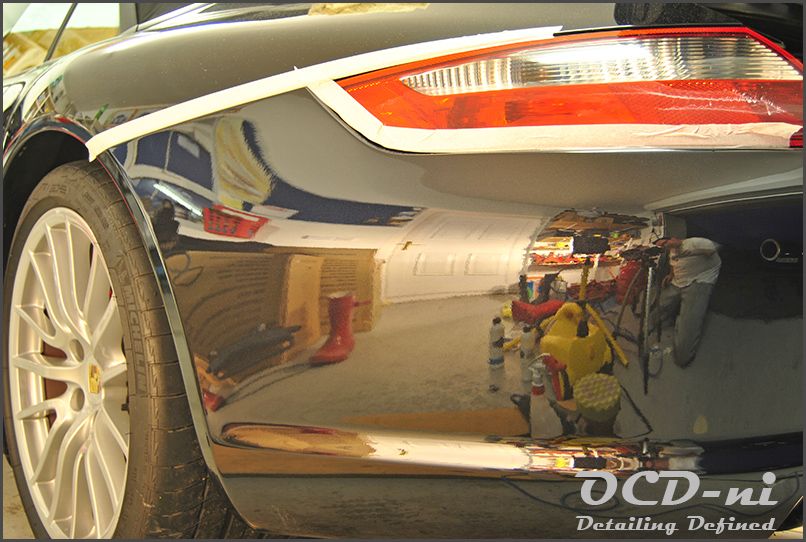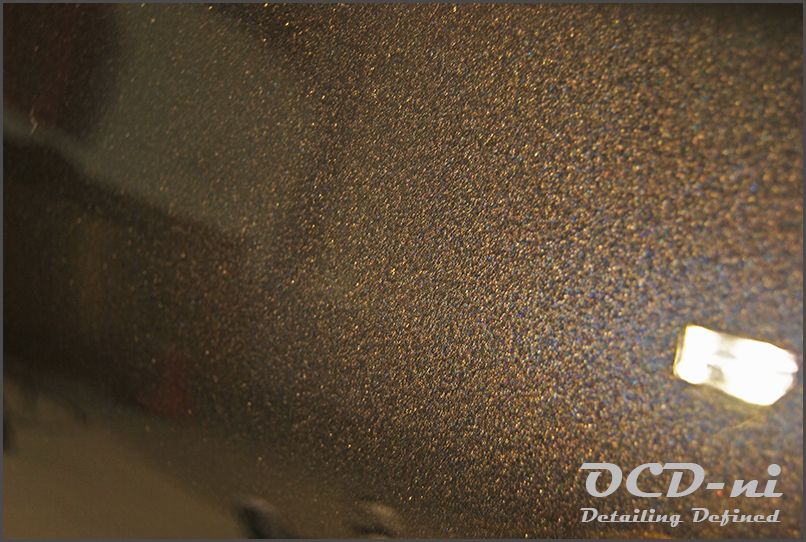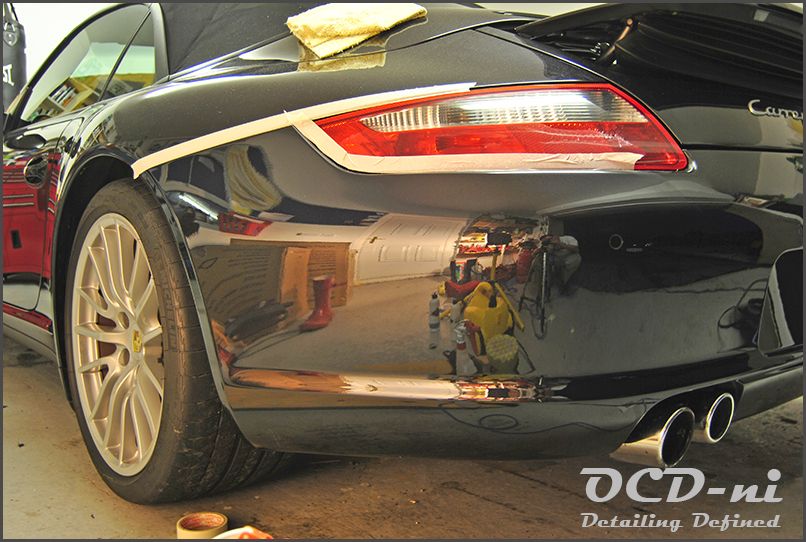 Now for the rest of the car.
Bonnet: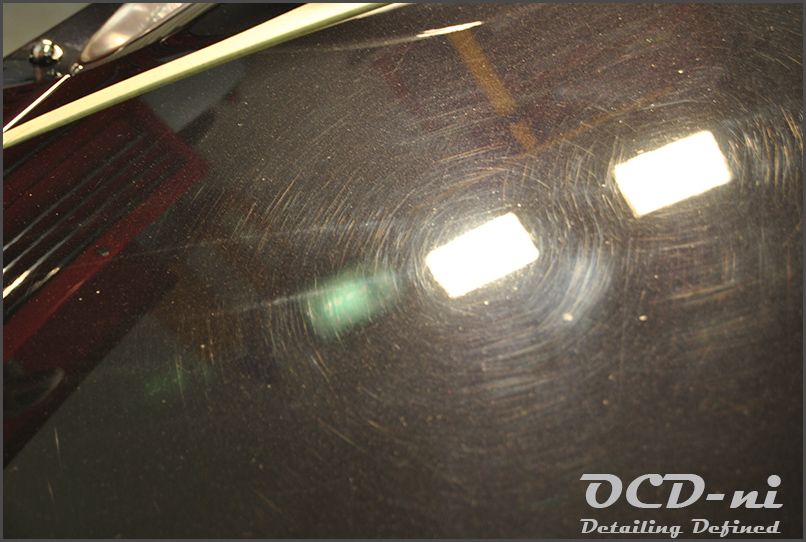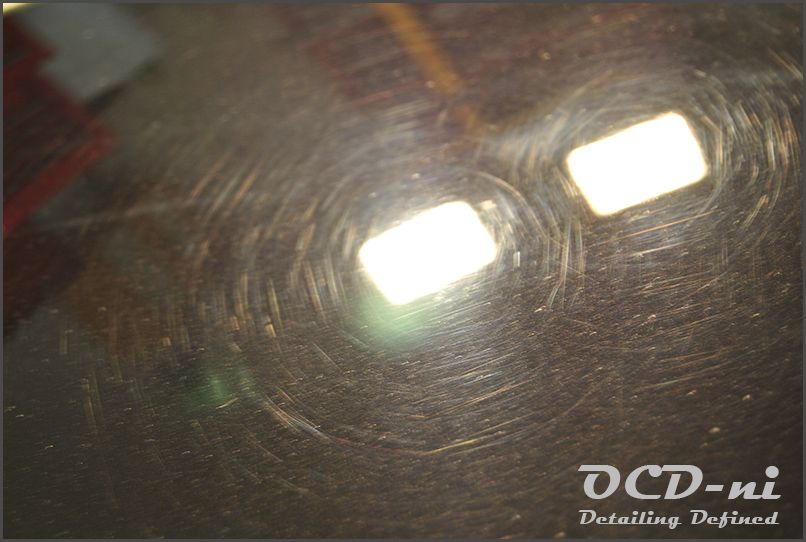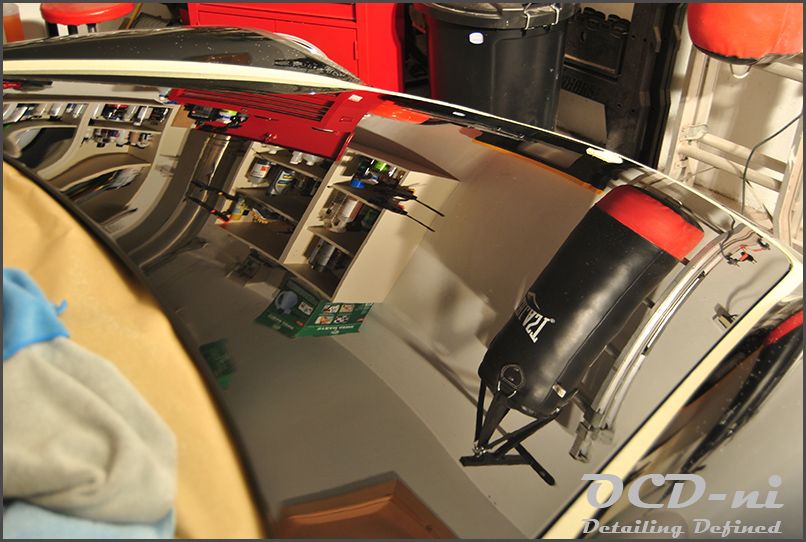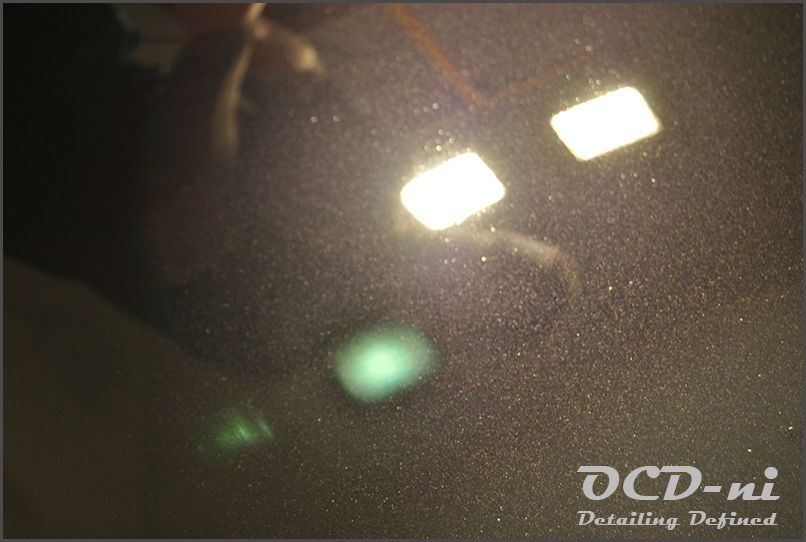 Rear Deck and Engine Cover: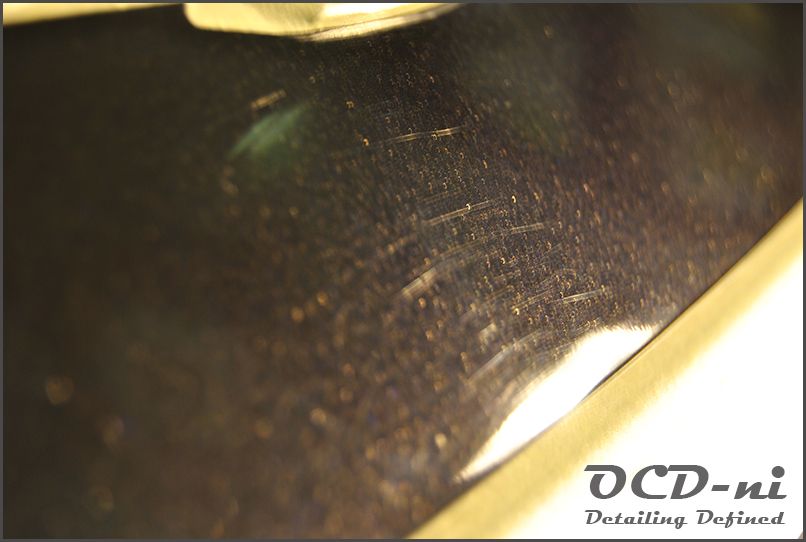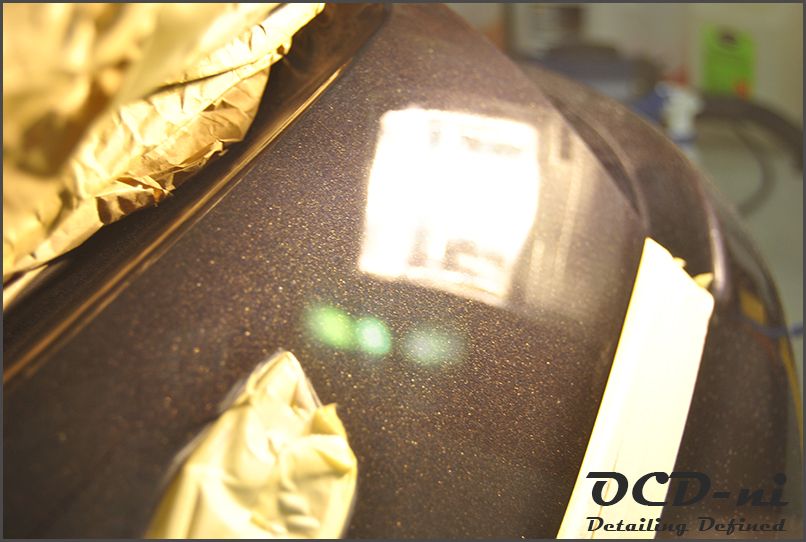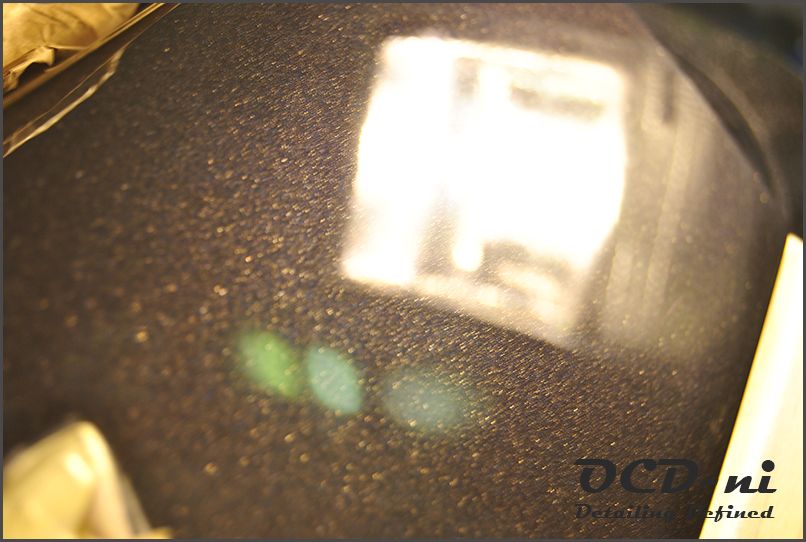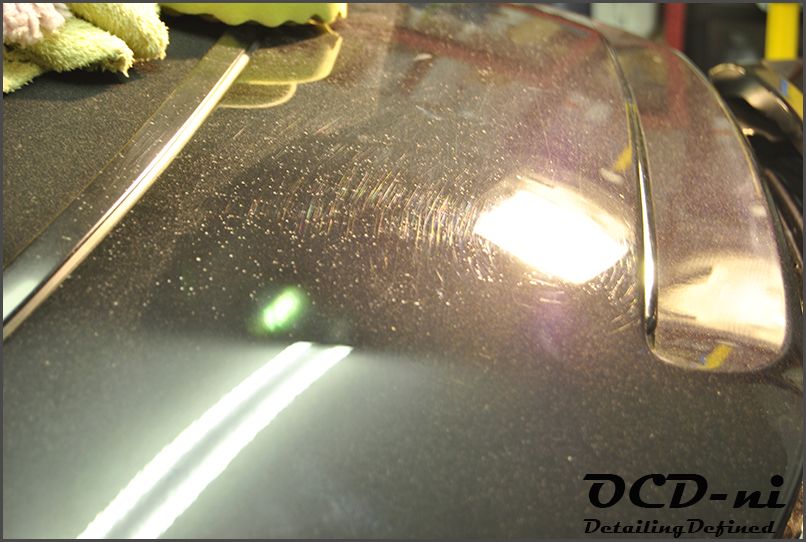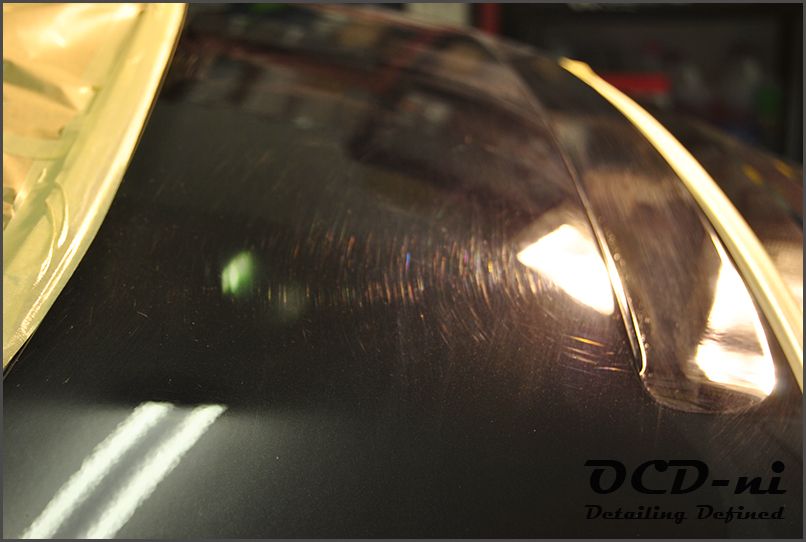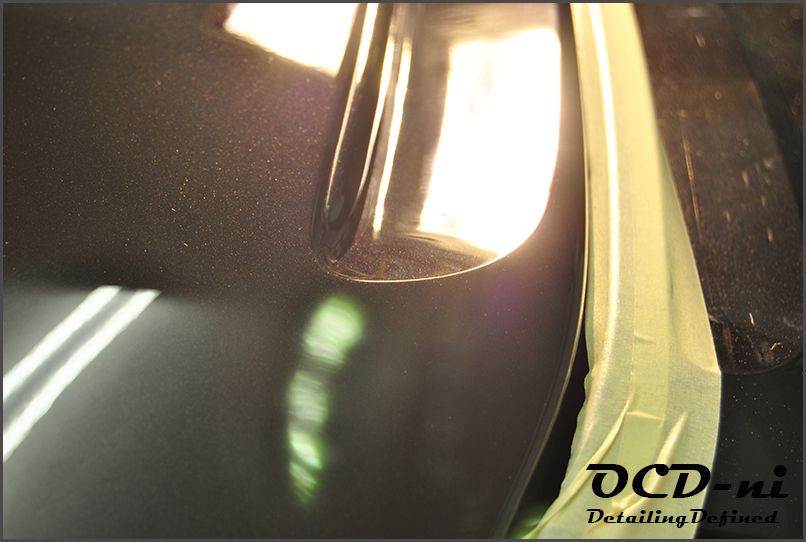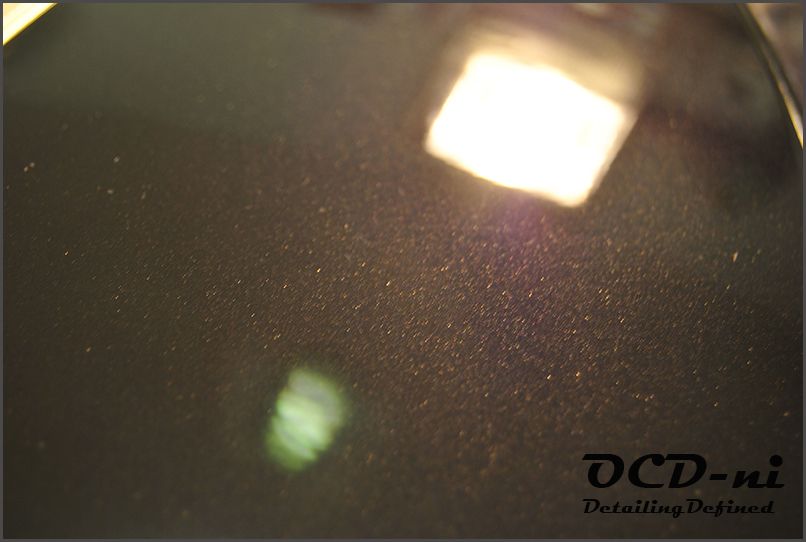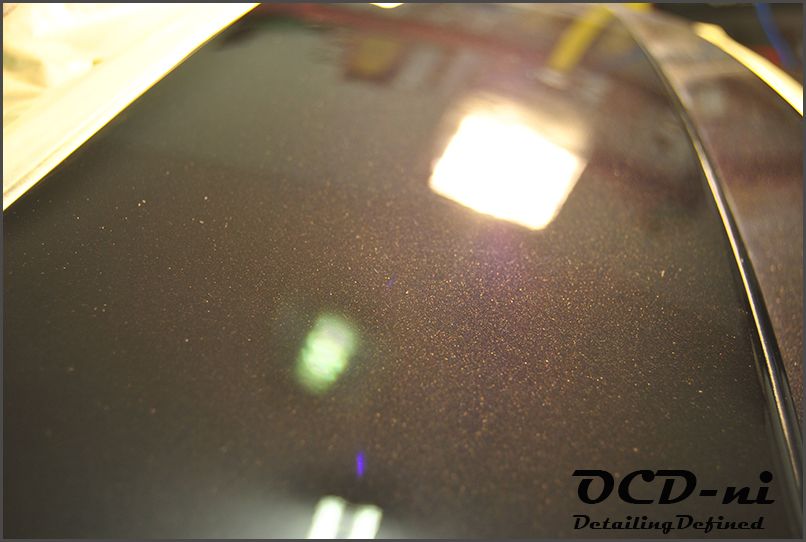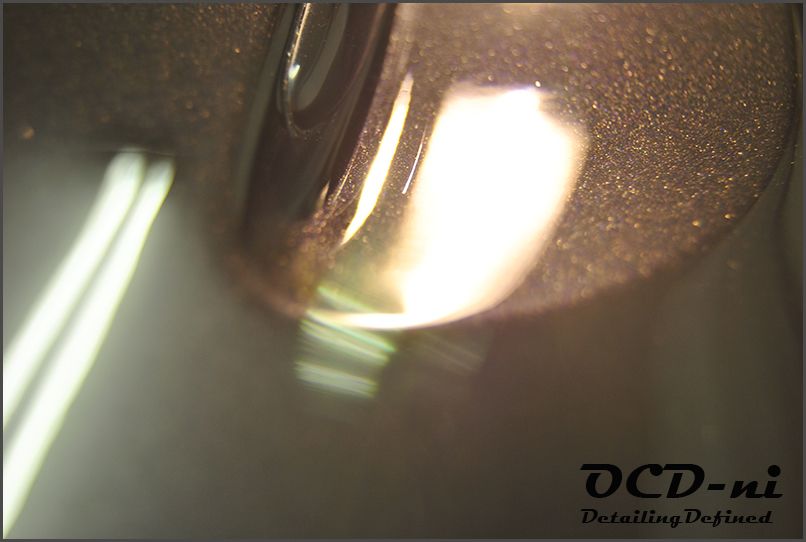 Front wing: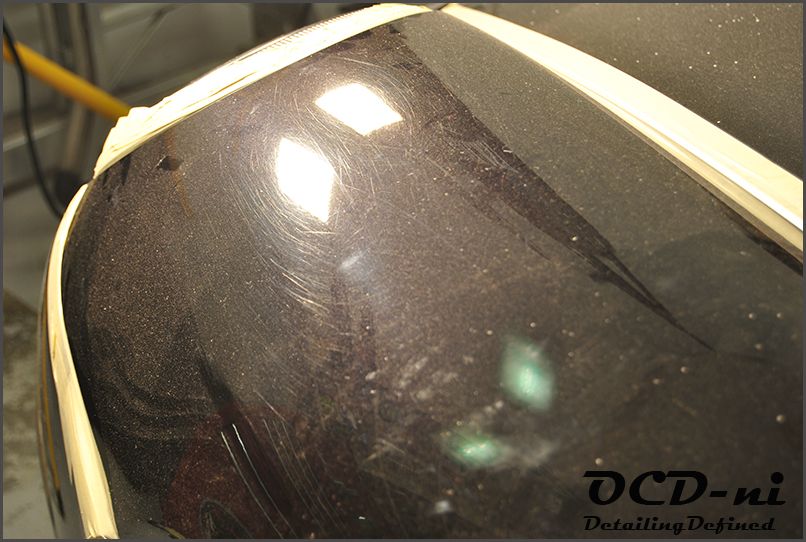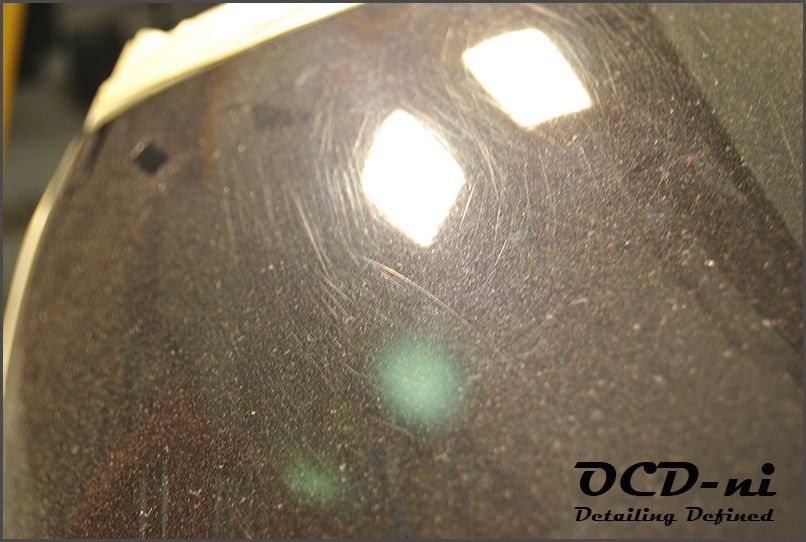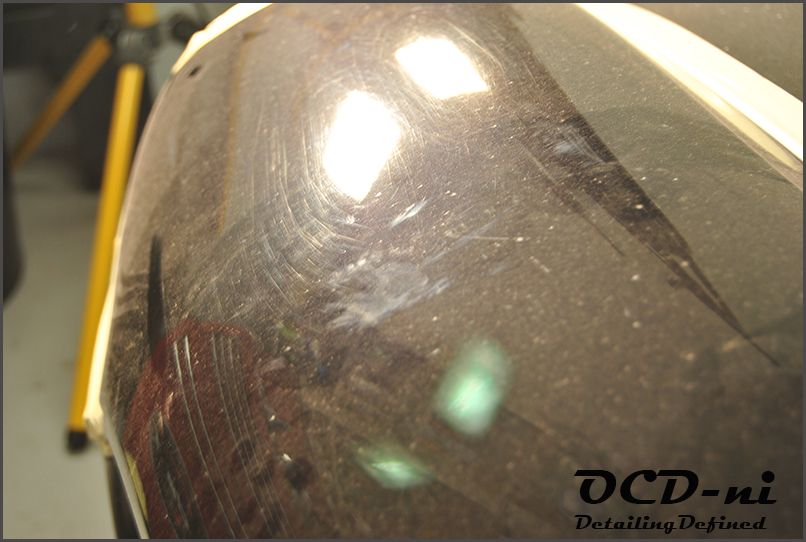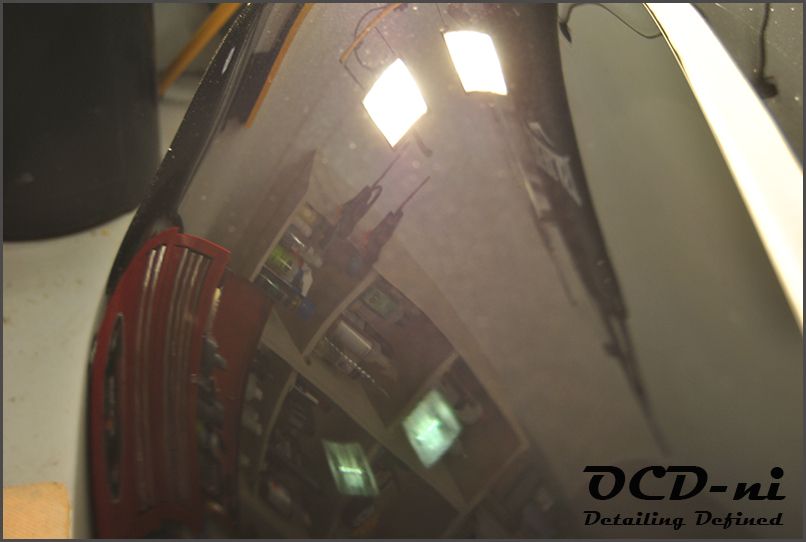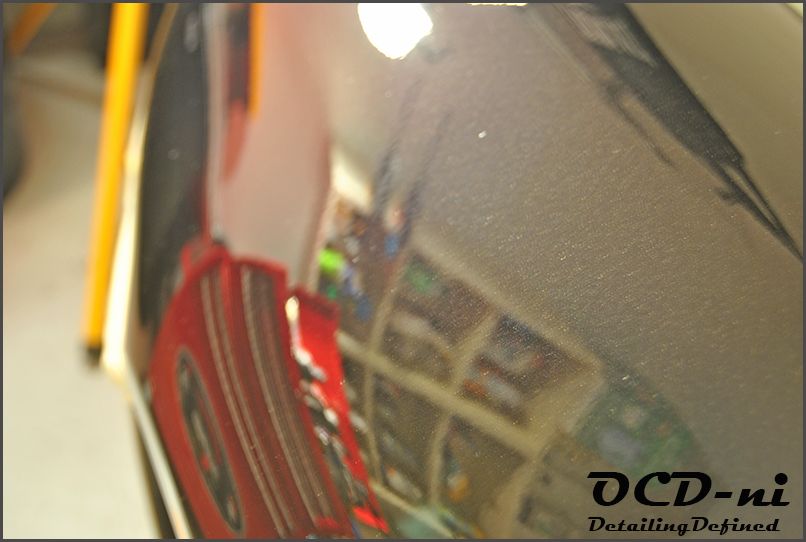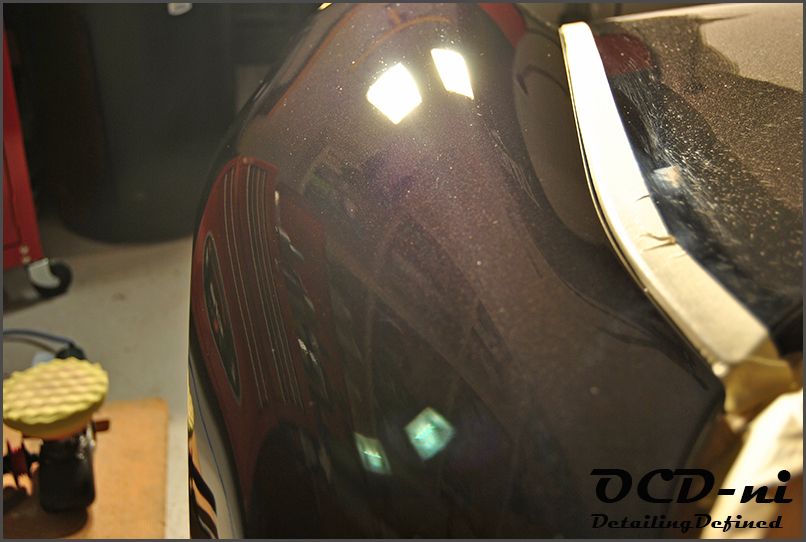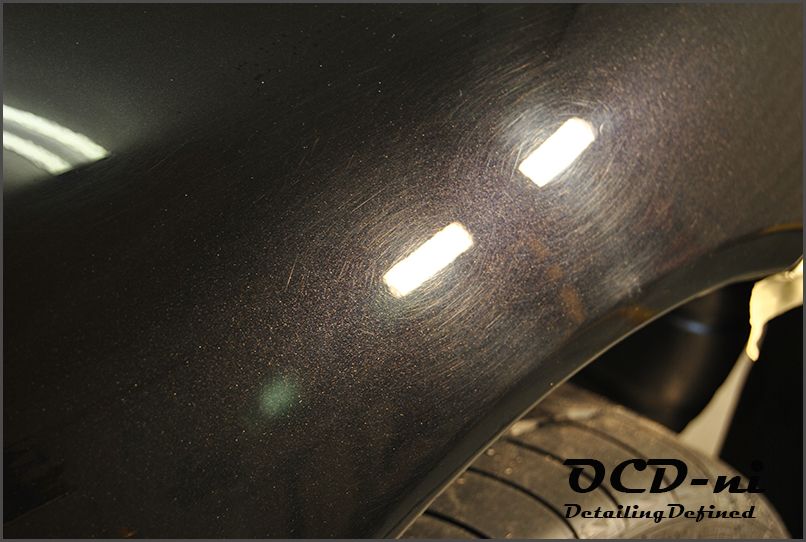 Rear Quarter: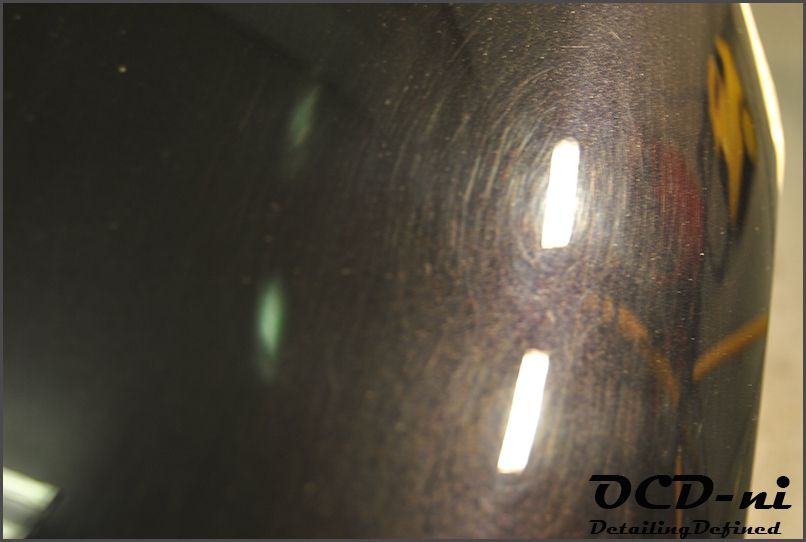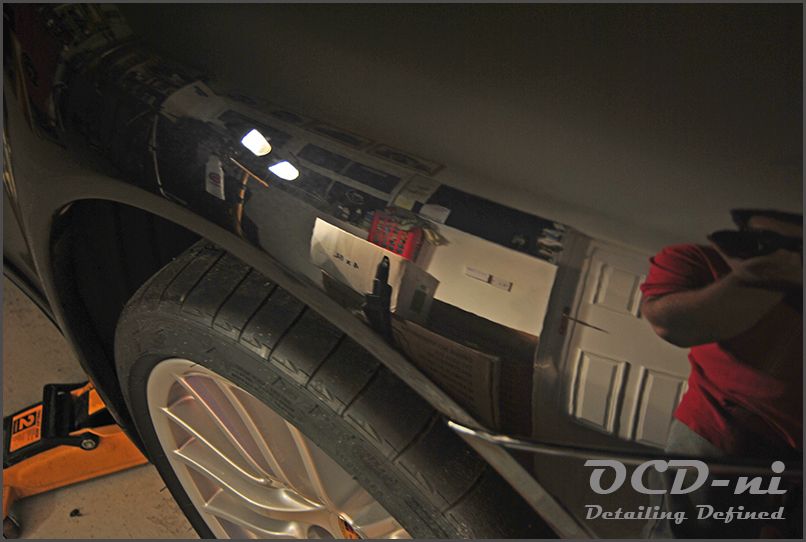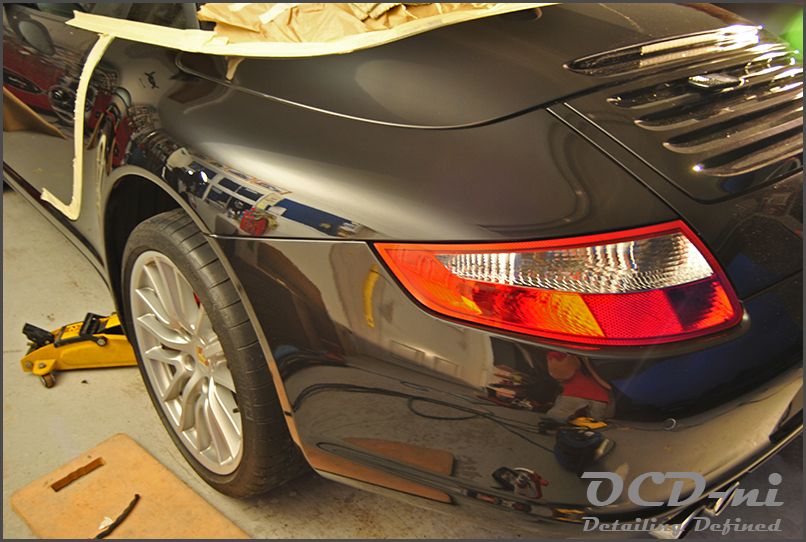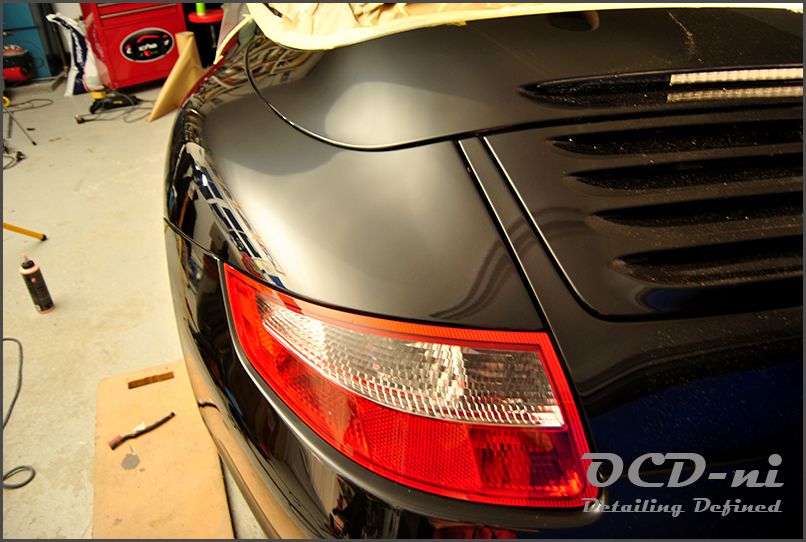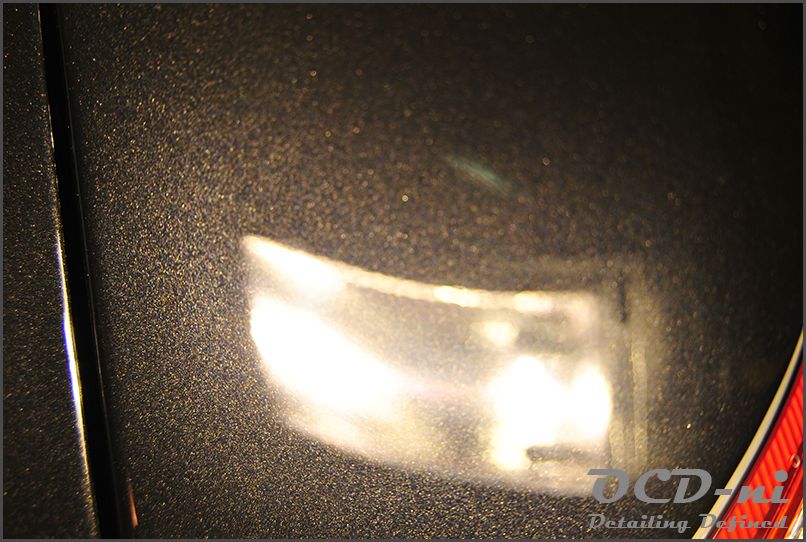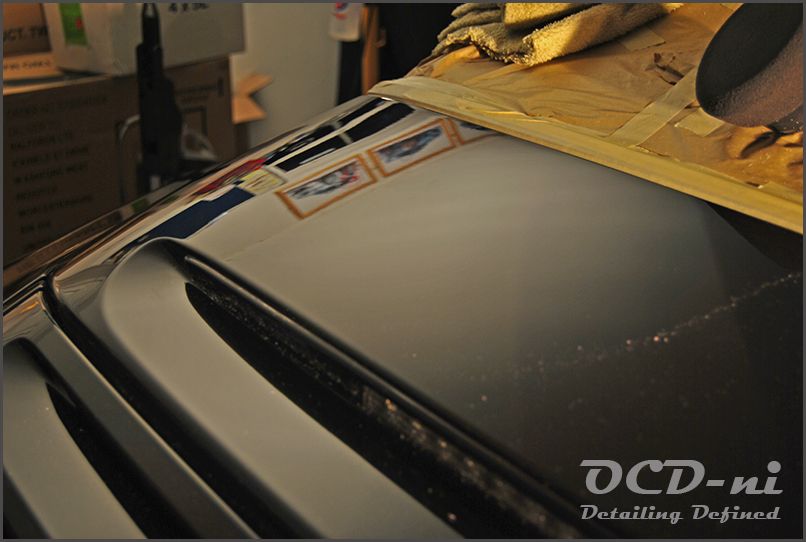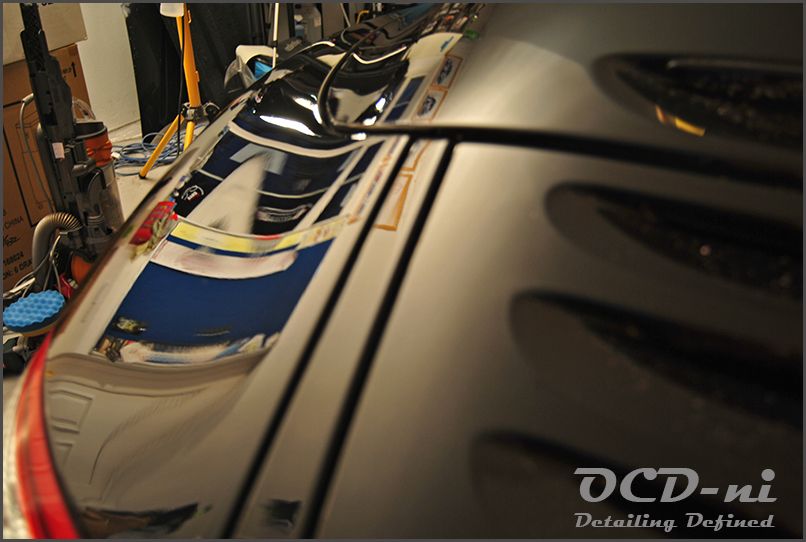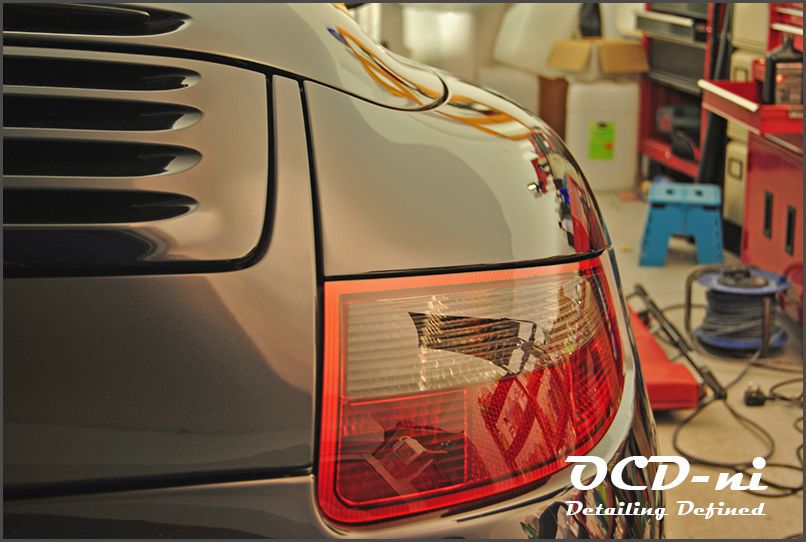 When the car was previously machined, the person obviously didn't know that you can't polish stone guards with a rotary so this was removed, the other one was missing so 2 new ones were added.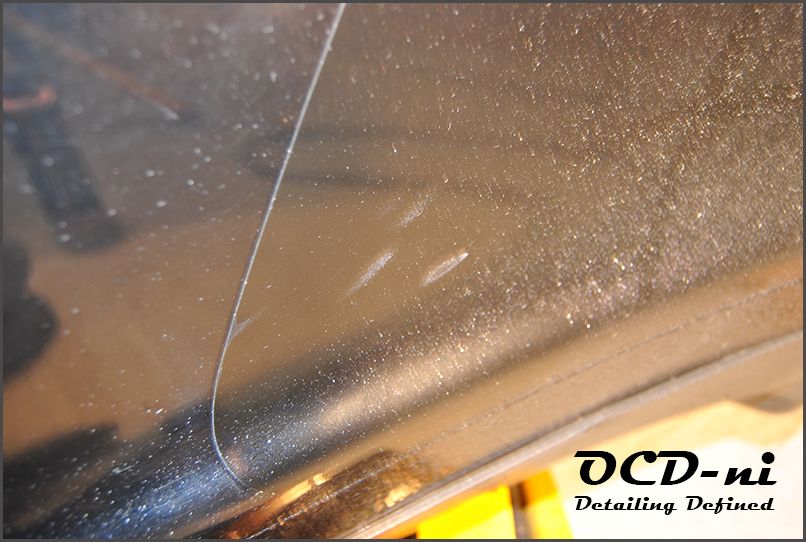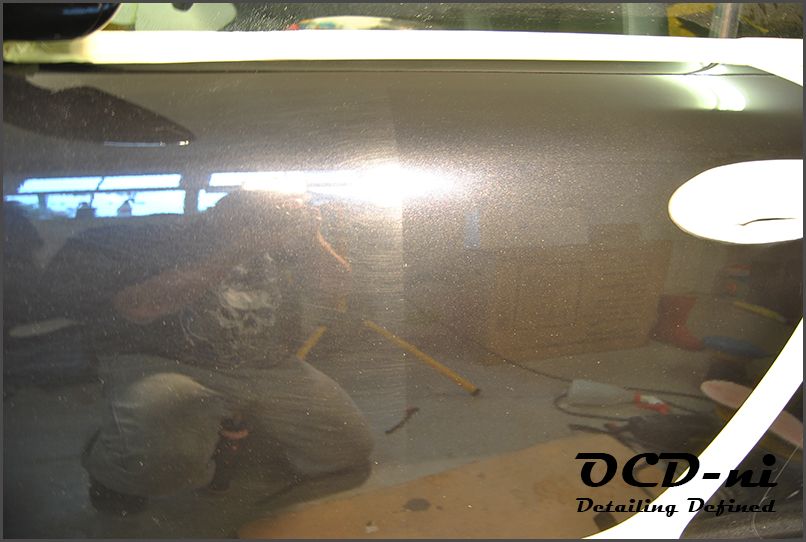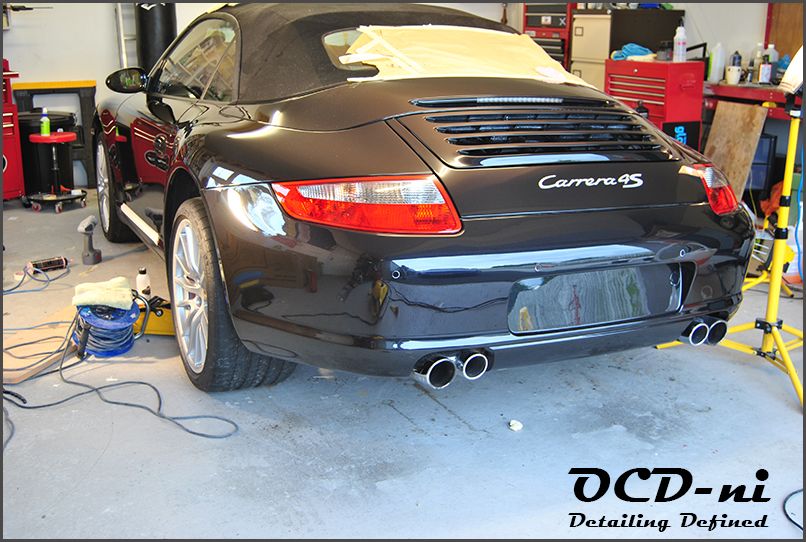 Just to remove transit markings.

Once finished the car was given a thorough wash to get rid of any dust, dried off and stone protection added.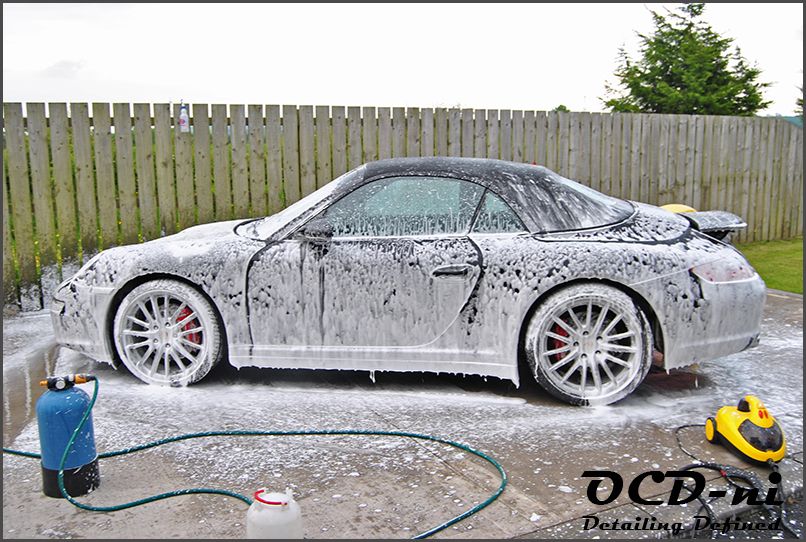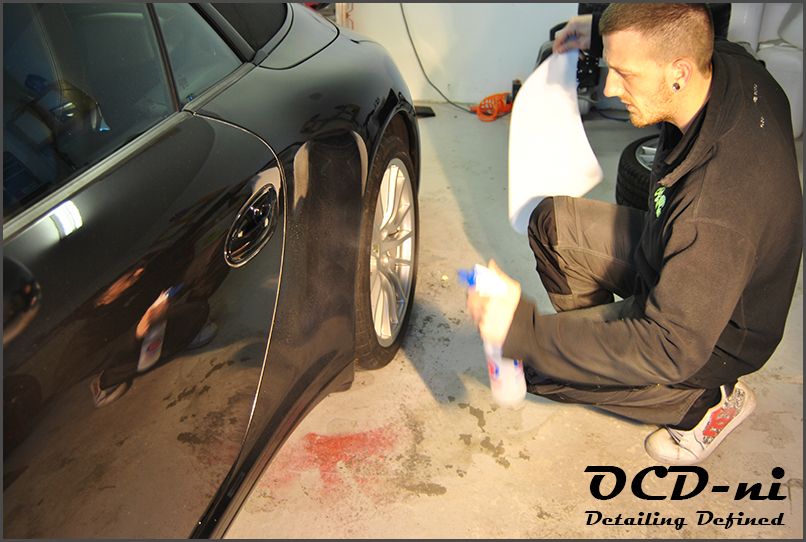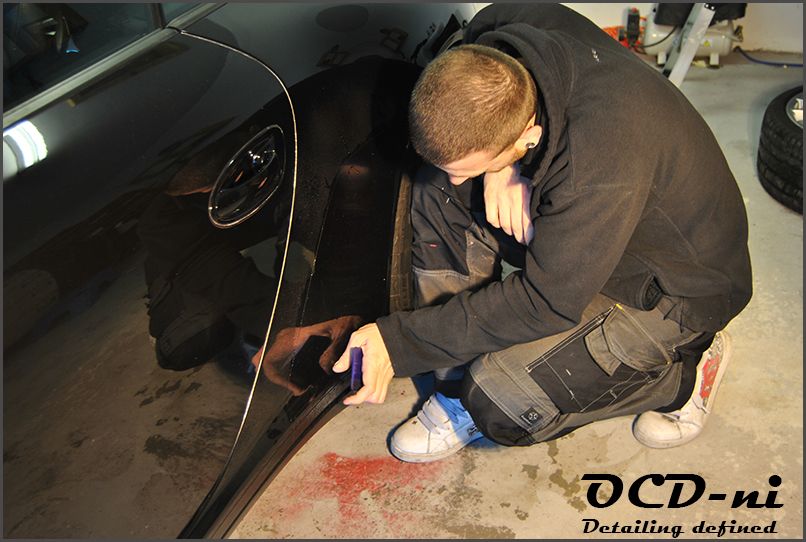 Finally, we applied our LSP of choice Zaino. This was 5 coats of Z2 with ZFX accelerator. Between each coat a layer of z8 was applied then to finish it off a single coat of Z8 and finally clear Seal. Now for the afters.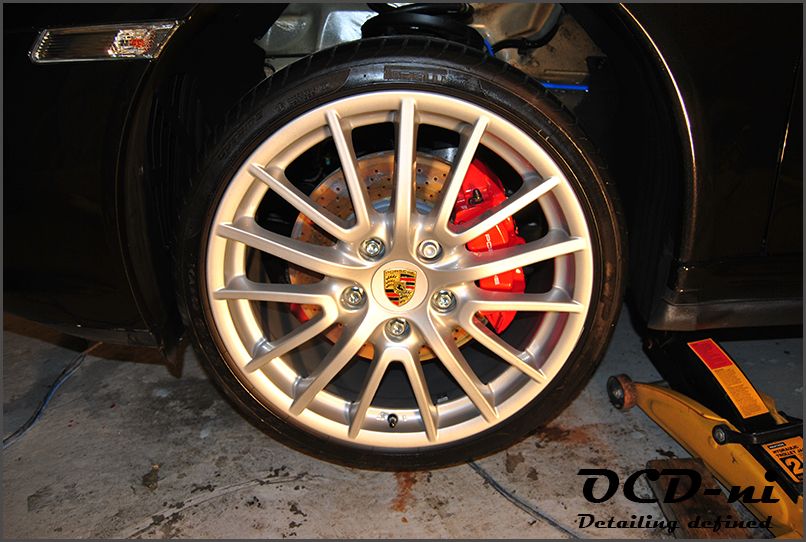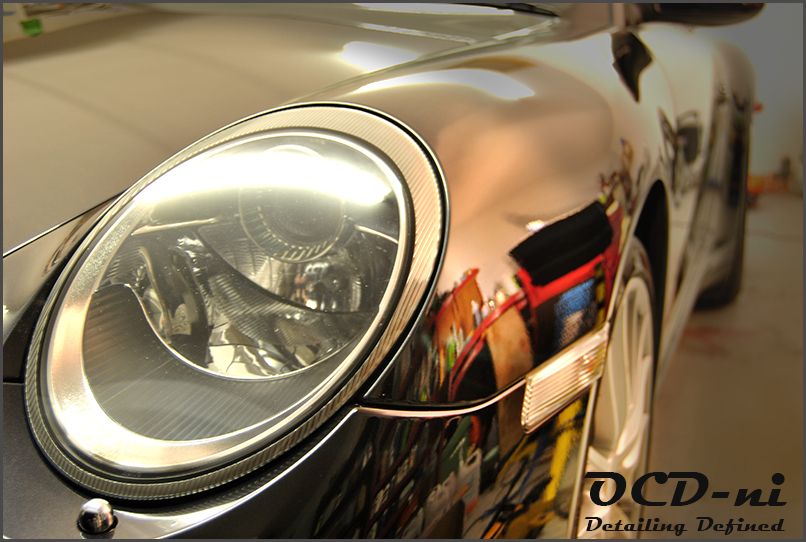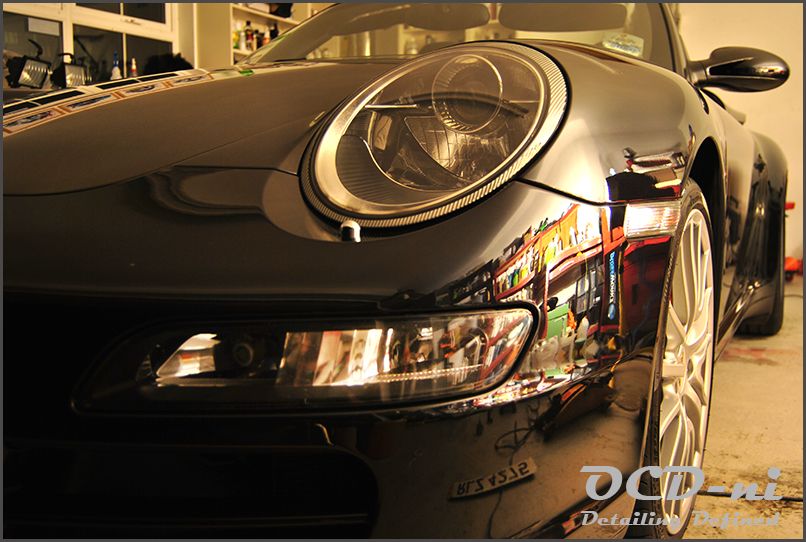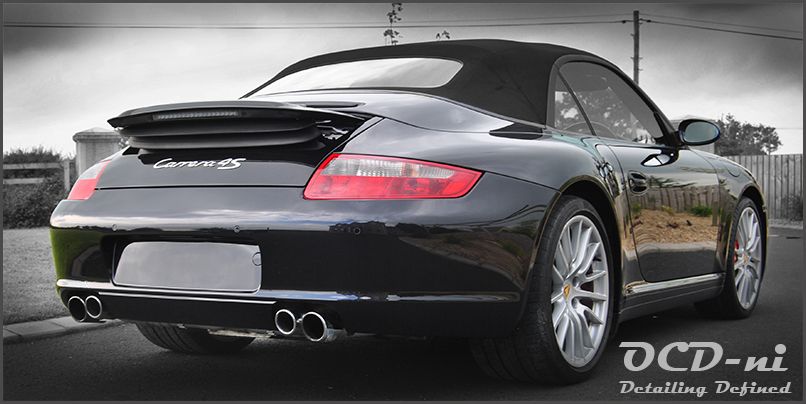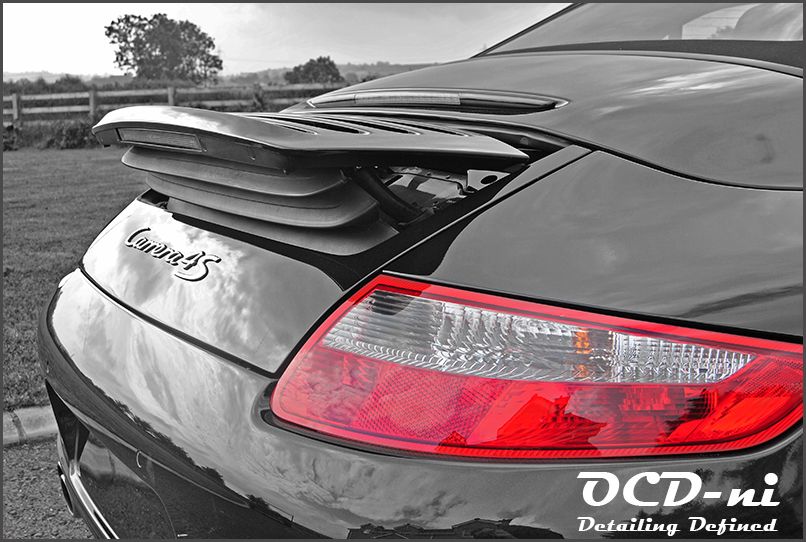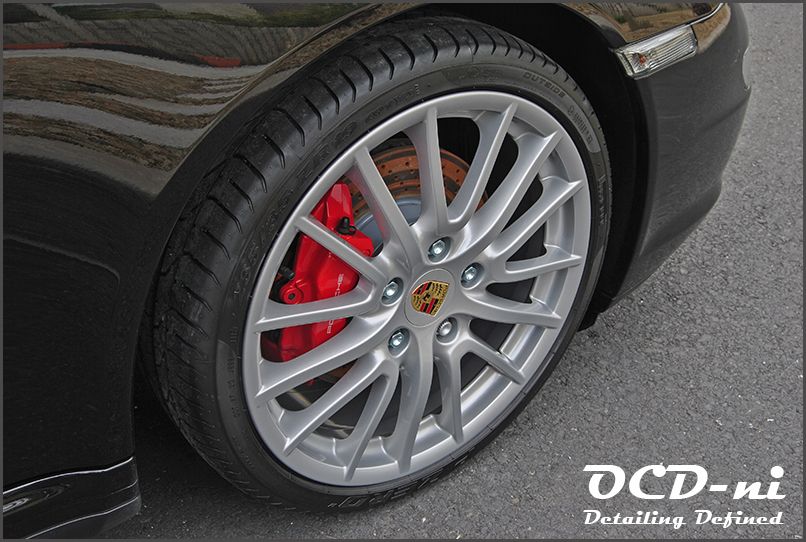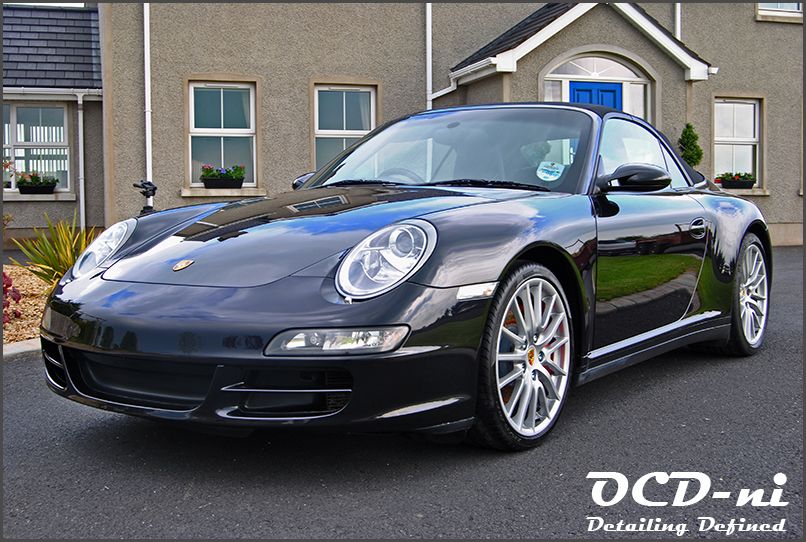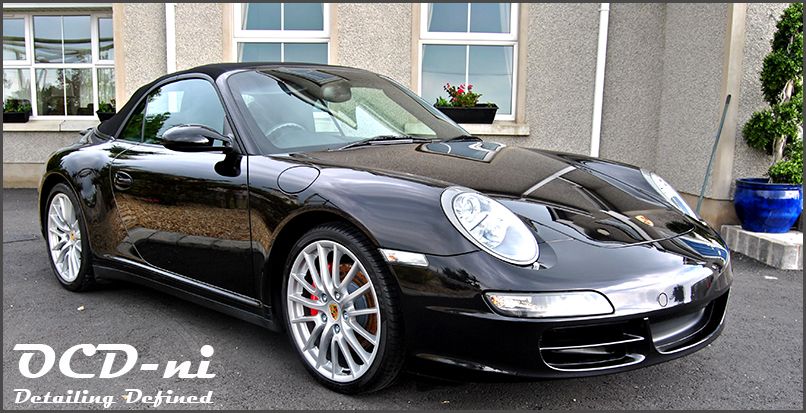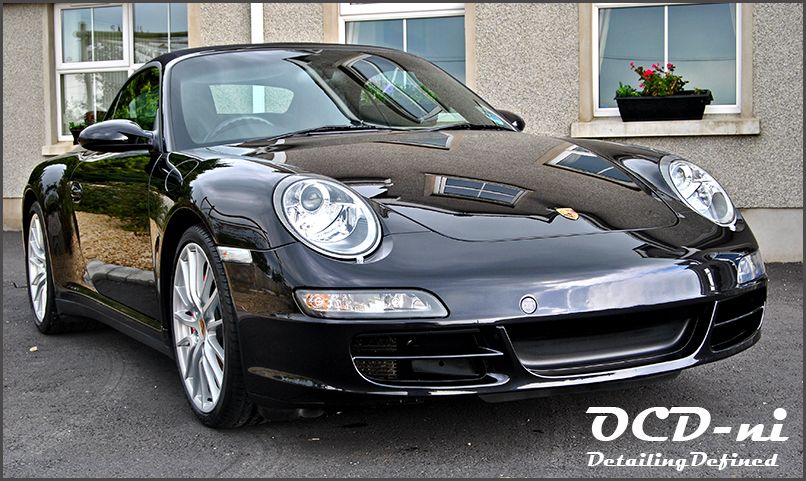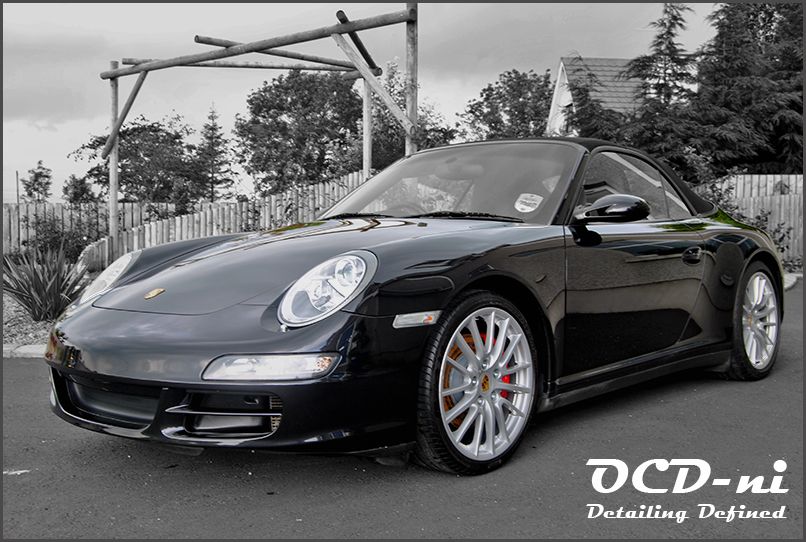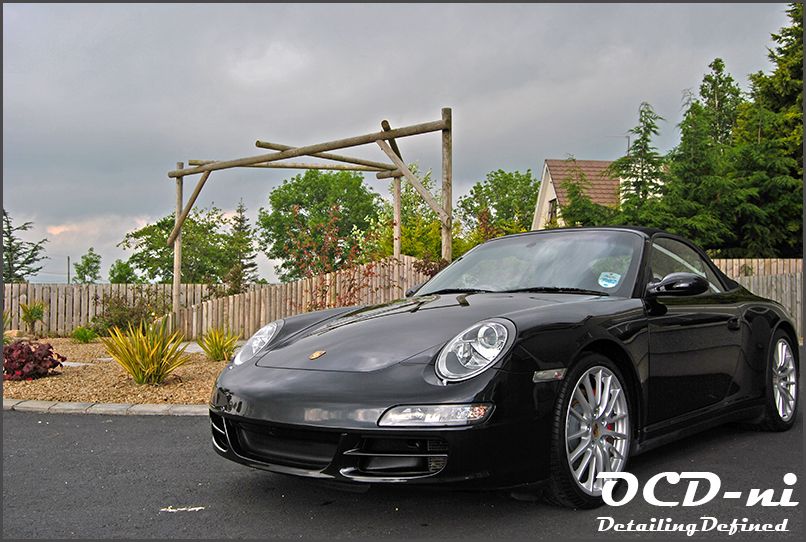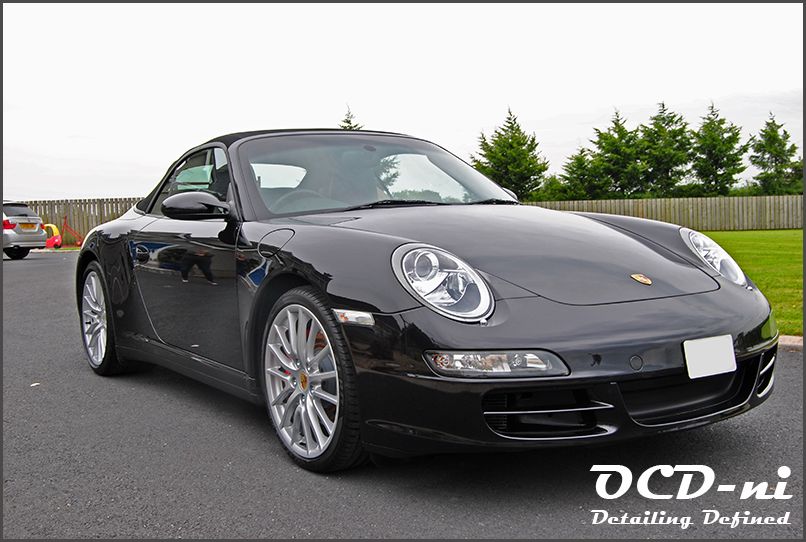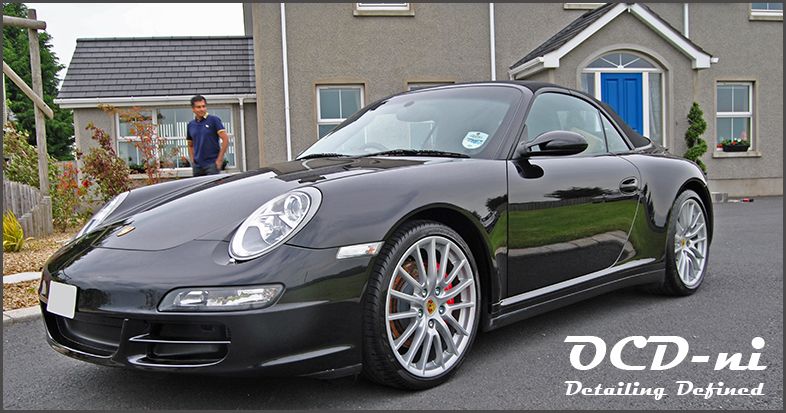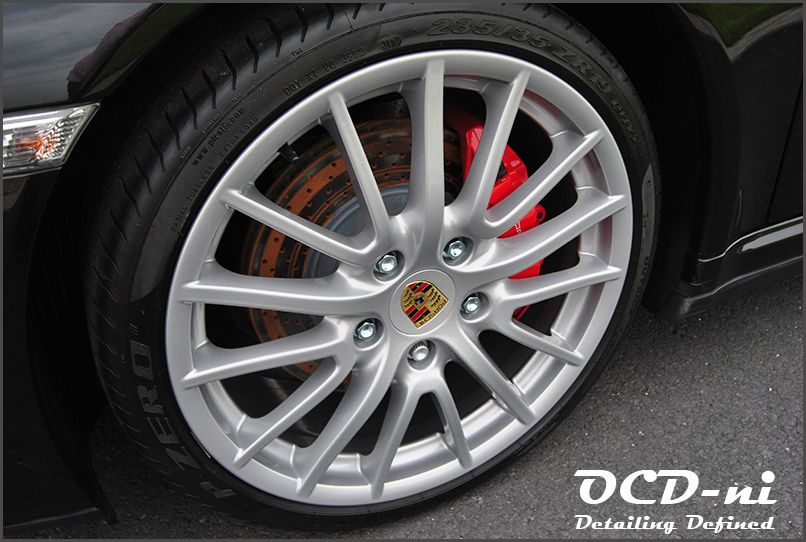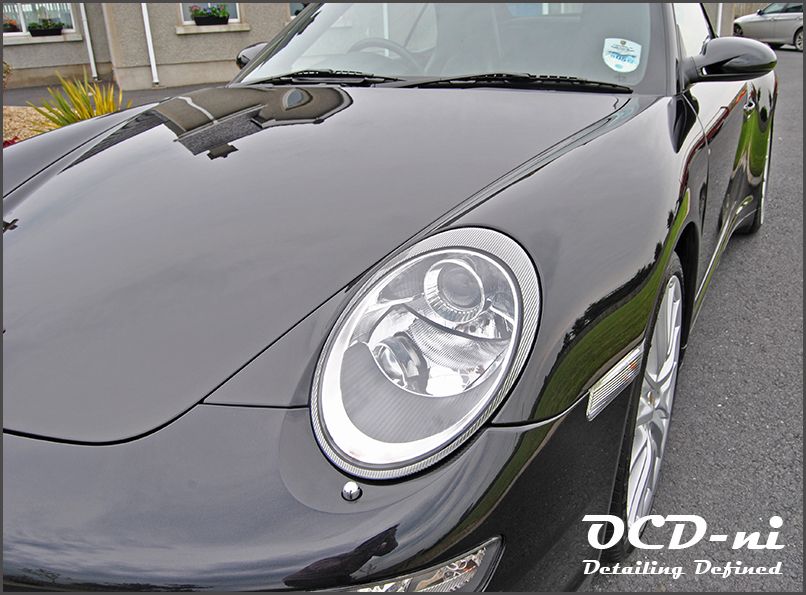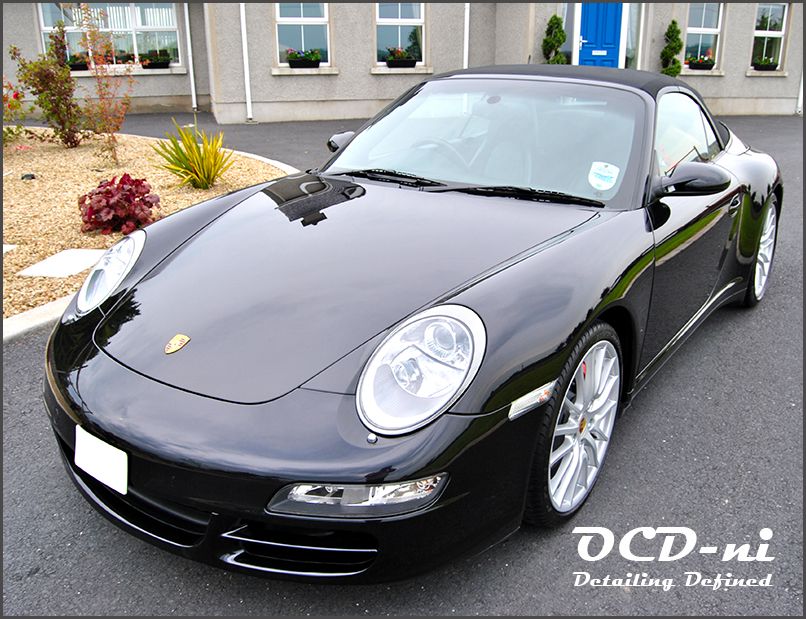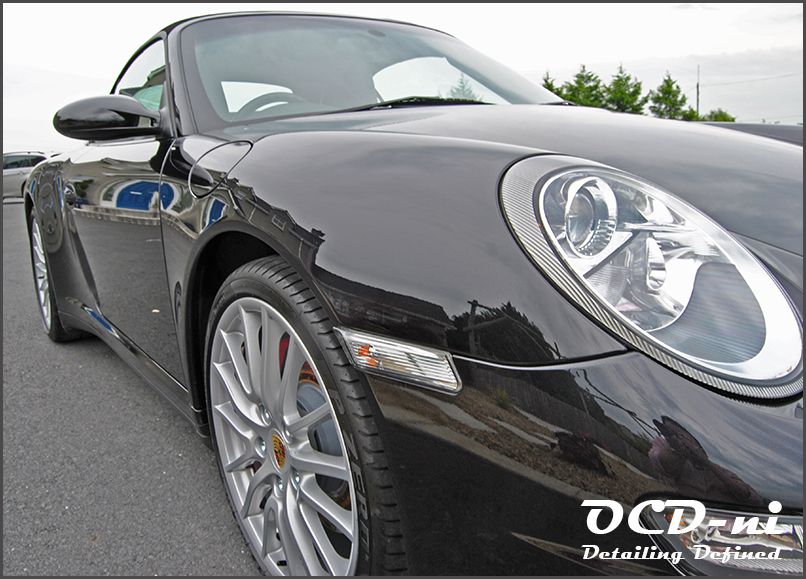 This was a very long but a very enjoyable detail. As usual all C&C are welcome and thanks for taking time to read it..
Rollo.